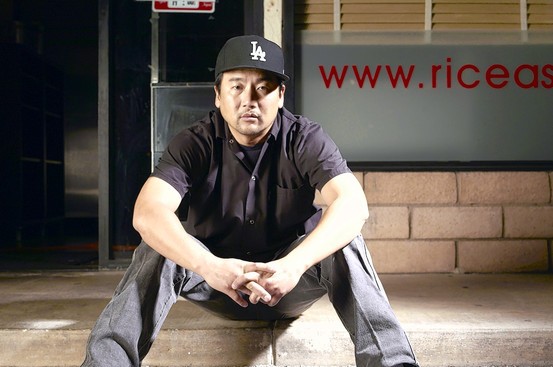 Remember back when we speculated on which "young Anthony Bourdain protege" was in talks for a CNN show? It's the Kogi king — and we are officially considering a career in psychic readings, because we can obviously predict the future.
Roy Choi confirmed the news, and teased us a little, on Twitter:
I got my own show&it's from the heart on the biggest platform down2the smallest detail. #CNN #StreetFood
thank YOU! pic.twitter.com/MVafJl9Oa6

— Papi Choilo (@RidingShotgunLA) August 10, 2014
CNN confirmed to Eater that a show is happening, but wouldn't say what it was. Very obviously from Choi's tweet and Jon Favreau's prior Vine (which is amazing), the show is called Street Food.
Roy Choi and I shooting #streetfood for CNN #comingsoon #chefmovie https://t.co/xXrMluyFTK

— Jon Favreau (@Jon_Favreau) August 10, 2014
Oh, and here's what we said back in the day when we speculated about Choi being the frontrunner for a CNN show:
Roy Choi: The clear frontrunner. The brash, blunt Choi is fresh off the success of his memoir LA Son, already appeared on CNN's Parts Unknown with Bourdain, consulted on Jon Favreau's Chef, and can do the new technology thing pretty well. Oh, and he kickstarted the entire food truck thing. The one hurdle would be whether CNN would cede near-complete creative control to Choi, who's notorious for turning down opportunities if they clash with his personal ethos. (Bourdain's influence would help mitigate that corporate concern.)
ARE WE PSYCHICS OR WHAT.
[Twitter, Eater, Twitter, The Braiser]
RELATED: Hot On The Burner: Eleven Madison Can Do No Wrong
Roy Choi Announces Impromptu New York City Expansion Plan Via Twitter
Have a tip we should know? tips@mediaite.com