Last Call: Jose Andres Compares Tasting Menu Complaints To Seeing Lincoln And Not Wanting Him To Die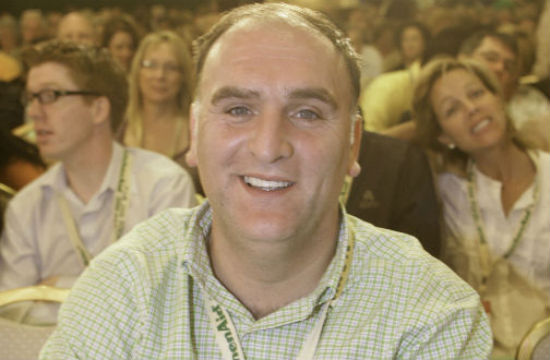 Eater: Jose Andres responds to Corby Kummer's "Tyrannical Tasting Menus" op-ed with a brilliant, timely, and topical analogy: "Don't complain if you go to see Lincoln, don't say, 'Shit, I don't want Lincoln to be killed.' No, sorry. That's the movie. You like the movie, you don't, it wins an Oscar, it doesn't. But you are free to feel whatever you want."
Village Voice: We've checked in with the Chicken Soup Index, but here are chefs' best tips on what to eat/drink/drank to ease your flu symptoms, from sleep aides to foods that will help you not feel dead inside.
New York Post: In a teaser interview for The Taste, Anthony Bourdain refers to co-star Nigella Lawson as "a real broad," prompting us to wonder if we can machinate a completely implausible will-they-or-won't-they romance based on nothing but them sitting sexily next to each other on the judging panel.
GrubStreet: A waiter at Laurenzo's Prime Rib in Houston named Michael Garcia refused to serve a group of diners whom he overheard complaining about a 5-year-old with Downs Syndrome seated nearby, making remarks like, "Special needs children need to be special somewhere else." Can he and former PJ Clarke's bartender Doug Quinn run a hospitality seminar, please?
NorthJersey.com: David Burke doesn't like to get in the kitchens at his own restaurants and cook the diners' dishes because it makes the other chefs on the line nervous. He's more of a front-of-house Restaurant Wars type chef.
Press Democrat: Guy Fieri bought a five-acre vineyard. Guess what he's planning on doing with it. You'll never guess. Yup, you just guessed. Guy Fieri wine. Please, please, please let DadBoner start writing wine profiles.
Have a tip we should know? tips@mediaite.com