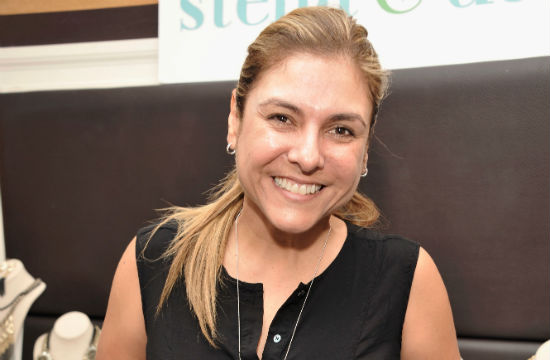 We had a feeling this whole Cantina Bell/Taco Bell team-up might be a horrendous idea for celebrity chef Lorena Garcia, and not just because she became the butt of all Top Chef Masters Season 4 jokes. Instead, it's mainly because a celebrity chef working with the epitome of all Grade-Z-meat-rumored fast food chains is just a terrible idea.
Sure, her role there is to come up with dishes that use fresh ingredients, and teach Taco Bell how to train their cooks across the country to execute the same dishes in a repeatable fashion. But it also lead her brain to "think up" the idea of "chicken Caesar burritos."
Okay. Problems as we see them:
1. Chain restaurant Baker's Square already has a terrible-for-you chicken Caesar wrap whose awful fried chicken, waxy melted Swiss cheese, and gloopy Caesar dressing cannot be avoided when you're three sheets to the wind and in need of caloric carbs. Oh, are our Midwestern roots showing? In any case, we cannot condone another chain's adoption of this dish.
2. A chicken Caesar wrap is also a thing you can get at pretty much any deli you walk into, with actually fresh ingredients, assembled by the backbone of the culinary industry: your favorite, insanely talented local deli guy.
3. Chicken Caesar was invented by an Italian immigrant in his Tijuana restaurant, specifically for rich vacationing white dudes who couldn't get liquor in The States during Prohibition. The fact that it was created on Mexican soil doesn't make it any more Mexican than dragging it through the Taco Bell test kitchen. It doesn't even involve remotely Latin flavors. Everyone can slow their roll on bashing white chefs for culinary imperialism, because we're pretty sure adapting Chicken Caesar for Taco Bell is the most offensive form.
Gorena Larcia's official comment on the chicken Caesar burrito matter: "This is only the beginning."
Leave your best guesses as to what's next in the comments, please. We beg you.
[The OC Register h/t Eater]
Have a tip we should know? tips@mediaite.com