Marco Pierre White Says He Took Over Hell's Kitchen Because It Wasn't Accurate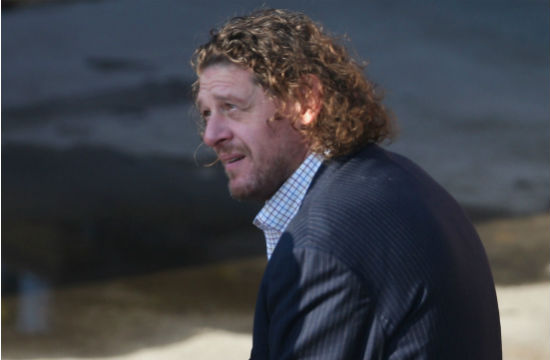 While gearing up for MasterChef Australia, Marco Pierre White chatted with the Sydney Morning Herald about his stormy legacy. From being painted as the man who taught Gordon Ramsay his first curse word, to replacing his wildly successful protégé as the host of Hell's Kitchen UK, not to mention the fact that he "returned" all his Michelin stars because he declared them meaningless, MPW has a reputation as the original culinary badass.
But he insists he's an old-school French-trained chef's chef, with old world sensibilities, who's been largely misrepresented by the media. In fact, he claims, he stepped into Hell's Kitchen to display a more truthful version of how kitchens are run. ("There's no swearing" is a direct quote. Wonder if Gordon felt that burn?)
Check out an excerpt from his interview below for his take on Marco Pierre White: the man, the myth, the legend.
"Hell's Kitchen in the UK, before I did it, didn't portray the industry in a good light," White continues. "That's why I stepped in, to give people a true insight to the industry. I gave them an insight into how a kitchen runs. There was no swearing. I think it's important to give insights to how a kitchen runs, to standards, knowledge. I think the stories of a person are equally important as the food.
…
"I'm very conventional, very respectful, very polite, and it's just quite weird that the contrary [is depicted]. I'm not that hard man. I'm quite soft. I'm very caring of the contestants … the first thing I was taught by my chef de partie is, service is service. That means whatever the chef says during service, you say, 'Yes, chef'. It's about getting the food out. It's not personal.
…
"I never did a stocktake. My first boss said, 'It doesn't matter what it costs, as long as your diners like it'. I lived by that."
[Sydney Morning Herald h/t Eater]
Have a tip we should know? tips@mediaite.com