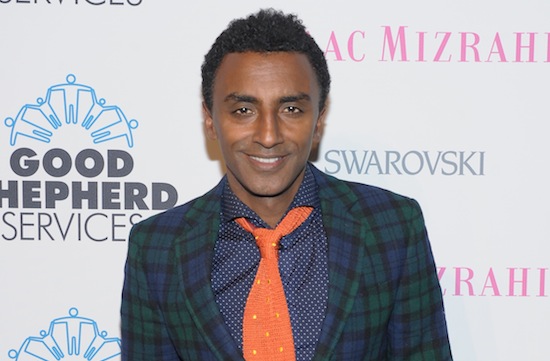 Harlem transplants may feel ignored or forgotten when sprawling love letters are published to hipper, trendier, (whiter) New York neighborhoods, but for you, Harlem fans, Marcus Samuelsson swoops in with a soul-stirring op-ed devoted to Uptown Manhattan in this past Sunday's edition of the New York Times.
Writes Samuelsson of the complex and nuanced renaissance Harlem finds itself in,
I travel all over the world for work and I am constantly asked to define Harlem. What's it like, people ask. Is it cool? Is it safe? When I go to places like the World Economic Forum in Davos, Switzerland, to speak among celebrated thinkers and leaders, I'm often asked: Is Harlem good now? I always have to pause before answering. Good compared with what? To when? These questions all miss the mark. Is Harlem good now? That is a question loaded with long-held ideas about race and class, one that dismisses the complex, vital history of this neighborhood and its people, their contributions to civil rights and art, under one word: "bad."

Good or bad doesn't begin to describe this neighborhood I love. The beauty of Harlem is that it isn't definable as one thing or another. It has always been a place for the strivers: immigrants of all races and nationalities, artists and musicians and entrepreneurs. People have sought refuge here and have felt the need to seek refuge from here. It's been brought to its knees by poverty and drugs and unemployment and has been pulled up by its art, its music, its food and its people.
Ugh, can we have an impromptu Gospel Monday at Sylvia's today?
Have a tip we should know? tips@mediaite.com