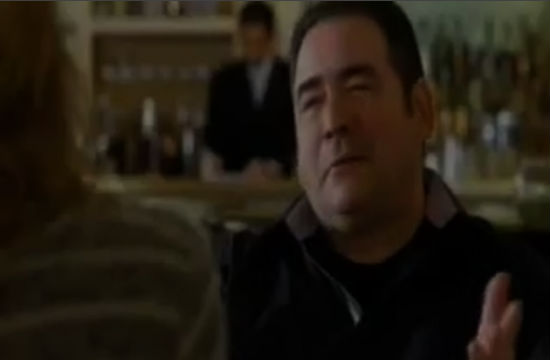 Tonight in food TV: the return of Alton Brown in our lives on a weekly basis, and Emeril on HBO. Y, that second part is weird, but apparently he's great. First up, Next Iron Chef Season 5 kicks off, redemption style. Much like the All-Star seasons of other reality competition shows, Next Iron Chef brought back some of its most popular cheftestants to battle it out for redemption and a home in kitchen stadium. Competing this season are:
Nate Appleman (Season 2)
Amanda Freitag (Season 2)
Eric Greenspan (Season 2)
Jehangir Mehta (Season 2)
Elizabeth Falkner (Next Iron Chef: Super Chefs)
Alex Guarnaschelli (Next Iron Chef: Super Chefs)
Spike Mendelsohn (Next Iron Chef: Super Chefs, Top Chef: Las Vegas, Top Chef: All-Stars)
Tim Love (first time competitor)
Marcel Vigneron (Top Chef: Los Angeles, Top Chef: All-Stars)
And Duskie Estes of Season 3 won out the web series battle for the final spot.
Check out the preview clip below and then let the obsessive analyzing begin.
On Treme, Emeril arrives to give Chef Janette Desautel (Kim Dickens) a quick pep talk before her appearance on The Today Show, and, according to Anthony Bourdain, it's one of the best scenes he's ever written.
"Of everything I've ever written for #Treme, the upcoming @emeril scene is the one I'm proudest of," he tweeted. It's safe to assume this is that big chef cameo he teased when we chatted him up on the red carpet at his New York City Wine and Food Festival Roast. Check out the preview clip below.
Have a tip we should know? tips@mediaite.com