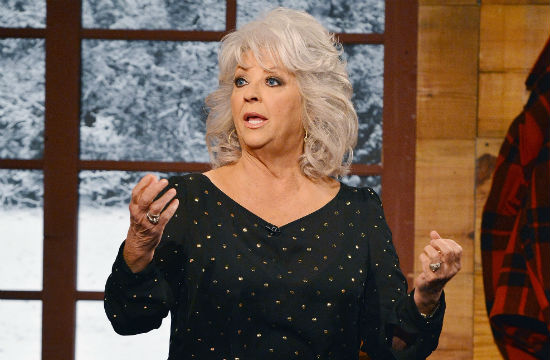 Paula Deen is Officially Not A Racist — at least according to a federal court, which dismissed claims of racial discrimination against the celebrity chef.
It turns out that the Proposition 8 claim Deen's legal team ran against Lisa Jackson, the woman who filed the lawsuit against Deen and her brother Earl "Bubba" Hiers, ended up working: in a 20-page ruling posted by SavannahNow.com, U.S. District Judge William T. Moore Jr. ruled that though Jackson may have been made uncomfortable with racist and sexist statements made towards her colleagues, she never alleged that she herself was the target of said discrimination — something that Title VII, which outlawed racial discrimination, does not legally cover:
"At best, Plaintiff is an accidental victim of the alleged racial discrimination," the ruling states. "There are no allegations that Defendant Hiers's racially offensive comments were either directed toward Plaintiff 7 or made with the intent to harass her."
Though she's legally cleared of all charges, Deen still must face the economic and reputational fallout from a transcript from a legal deposition taken before the trial, in which she freely admitted to using the n-word, among other instances of racism. The revelation, combined with her poor response, led to her losing millions of dollars in corporate sponsorships.
The allegations against Deen may not be over yet, either: while Jackson lost her case, many more cases are being filed against the Southern chef by former black employees.
EDIT: The headline was updated to reflect the status of the ruling.
RELATED:
Paula Deen's Lawyers Cite Prop. 8 Ruling In Attempt To Force Dismissal Of Racism Case
Paula Deen's Brother's Lawsuit Moved To Federal Court
Paula Deen Defends Use Of 'N-Word', Wants Black Employees To Dress Like Slaves (UPDATED: And She's Fired)
Have a tip we should know? tips@mediaite.com