WATCH: Today Experts Agree Paula Deen's Career Is Dead, In Spite Of Judge's Ruling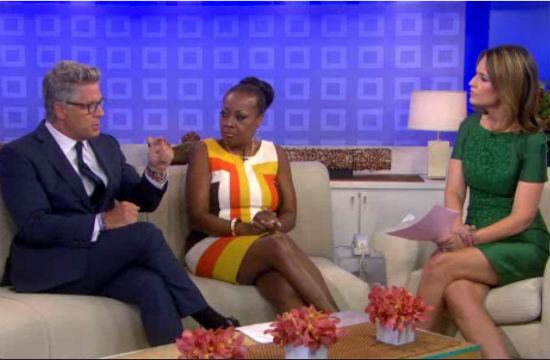 Savannah Guthrie brought her lawyer game to The Today Show this morning, carefully referring to Paula Deen's N-word use as "allegedly offensive," in a segment with ad man Donny Deutch and attorney Star Jones about the implications of the racial discrimination claims in Paula's lawsuit being thrown out by a judge.
After clarifying that the judge's dismissal of the racial angle in the suit doesn't mean that Paula didn't admit to variously tone-deaf attitudes in her deposition (to put it lightly), Star and Donny assessed whether or not they thought Paula could bounce back. Said Donny:
"Doesn't help her at all, unfortunately for her, because corporations will know the truth. The reality is, [the ruling] didn't come out and say she didn't say these things, it didn't come out and say she wasn't planning a plantation-themed party, so the horrific racial things that she did still stand. Unfortunately for her, corporations will never be able to stand next to her."
He goes on to identify Paula's behavior in comparison to Mel Gibson's anti-Semitic rant, saying he'd never be able to forgive him, as a Jewish person, followed by tactfully throwing the question to Star Jones whether, as a black person, she'd ever be able to look past Paula's comments. Star quotes Maya Angelou in response, because of course.
In short: Y U no settle out of court, Paula? Check out the segment below.
Visit NBCNews.com for breaking news, world news, and news about the economy
RELATED:
Judge Dismisses Paula Deen Racial Discrimination Lawsuit
WATCH: Today Show Uses Paula Deen Interview To Report On George Zimmerman, 'Post-Racial Society'
Today Show Recruits Body Language Expert, PR Guru & Carson Daly To Dissect Deen Interview
Have a tip we should know? tips@mediaite.com