Sirio Maccioni On Mad Men's Le Cirque Gaffe: I Would Have Opened In 1968 For Joan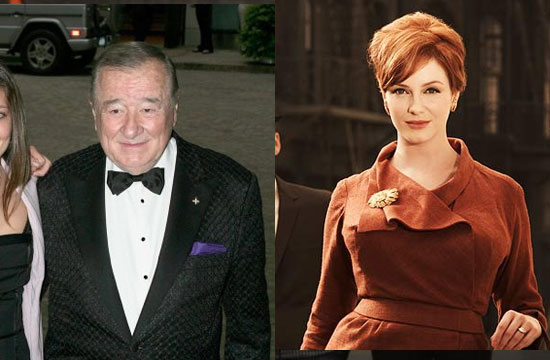 Any cable aficionado knows that the AMC series Mad Men is much loved, in part for its meticulous historical accuracy — which made last week's Le Cirque gaffe all the more egregious. To recap: in 1968, Christina Hendricks' character Joan Harris offered to make reservations for two at Le Cirque. Unfortunately, unless Joan had a time machine, she wouldn't make it to dinner, since Le Cirque opened in 1974 — six years later.
However, famously clubby restaurateur Sirio Maccioni has used this opportunity to not only promote the hell out of the historic restaurant, but also to do what he does best: hit on beautiful women.
"If I had known she wanted a reservation specifically at Le Cirque, I would have opened our French restaurant sooner!" he told The Hollywood Reporter. 
An avowed fan of Mad Men, the 81-year-old proprietor charmingly continued: "While it's true that Le Cirque did not exist in 1968 — we opened at The Mayfair Hotel in 1974 — our restaurant's distinct culture was spawned from the influential and fashionable people of the Mad Men era. At the time, I was working as a maitre d' at The Colony, where I catered to many politicians, Hollywood celebrities, executives, artists, writers and musicians, and I would have been delighted to welcome the intelligent and beautiful Ms. Joan Harris and her guest for dinner."
(We also find it hilarious that Maccioni's publicist confirmed that yes, "[Sirio] loves beautiful women, that time and that period.")
Since Joan Harris is a just fictional character while Christina Hendricks is a real-life beautiful woman, Maccioni extended an invitation to the actress to dine at Le Cirque. "We will craft a special 1968-style French menu for her and her guests," he offered. "My philosophy is that one must always give a lady what she wants. That never goes out of style."
You would, you sly dog.
[THR]
Have a tip we should know? tips@mediaite.com