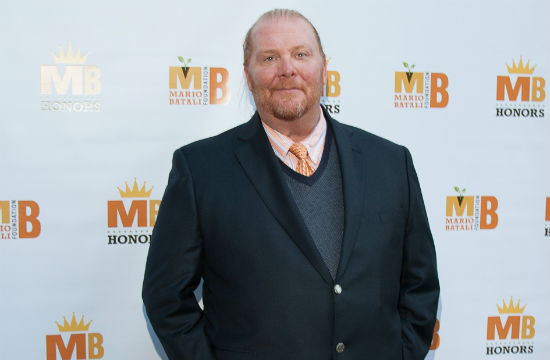 No, just kidding. Penn Station still sucks. But, Mario Batali's new food hall just made it a whole lot better. The Pennsy, which opened yesterday is an oasis in what previously was a culinary wasteland where the food situation had zero positive effect on humanity except that it gave you an excuse to eat pretzel dogs from Aunt Annie's. Because you "had to" because there were "no other options" because you were in a train station. But now you have to stop doing that. They're not actually good.
Also, there's The Pennsy. And it's awesome. We checked it out, and on day two, it's already run extremely efficiently. The place is clean (so far), there's a good amount of seating, and it's easy to navigate. Plus, at many of the stalls, the food is original concepts, though they come from names you'll recognize.
Compared with UrbanSpace Vanderbilt, which opened near Grand Central Station in September, The Pennsy has fewer offerings- there are just five stalls. But, there also don't seem to be a lot of missteps; it's highly curated.
Here's what we're working with:
You already know that Pat LaFrieda makes some of the best meat you've ever had, but for the first time he has a storefront where he can make you a sandwich. Menu items include a filet mignon sandwich and meatball subs. It's one of the biggest stalls, and in addition to prepared sandwiches, they carry pre-packaged meats.
Mario by Mary is, as its name suggests, Batali's sandwich joint that he went in on with famous caterer Mary Giuliani. They serve a variety of hot and cold sandwiches and some soups.
Marc Forgione brings you the Lobster Press, a new on the go seafood concept, where the only lobster-based thing he doesn't serve is a traditional roll. He does have a pressed lobster panini though, and a bisque we're looking forward to trying.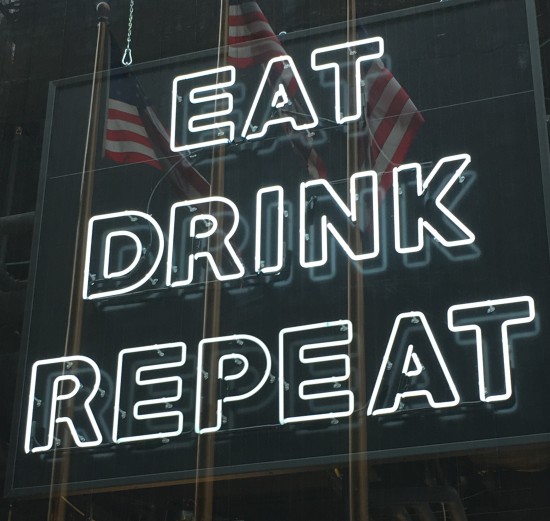 The Little Beet is also there.  Top Chef Masters' Franklin Becker already has a few fast casual locations around New York and one in Washington, D.C. as well as a sit-down restaurant on Park Ave. South. It's an awesome addition because the food is light and healthy, and people who work in the area can, in practice, eat at the food hall often without worrying about heart failure.
Perhaps most importantly, The Cinnamon Snail is back. The beloved food truck which stopped operating regularly last year (though they still do some catering) now has a permanent, brick and mortar home. I am a hater of all things tempeh and seitan (or as I call it, Satan). Give me real vegetables any day. But the tempeh and seitan at The Cinnamon Snail would make Peter Luger himself consider a vegan lifestyle.
It goes without saying that The Pennsy is incredibly useful to commuters, sports fans, and concert-goers, but the area has a ton of office buildings, and residential ones as well.
The Pennsy is located at 2 Penn Plaza, and will be open from 11:00am-11:00pm Monday-Saturday, and 11:00am-8:00pm on Sundays.
Have a tip we should know? tips@mediaite.com