Trump Posts Insane Meme Of Guns Pointed At His Face With Stuff Like 'Pedophiles' Written On Them In Post-Arrest Barrage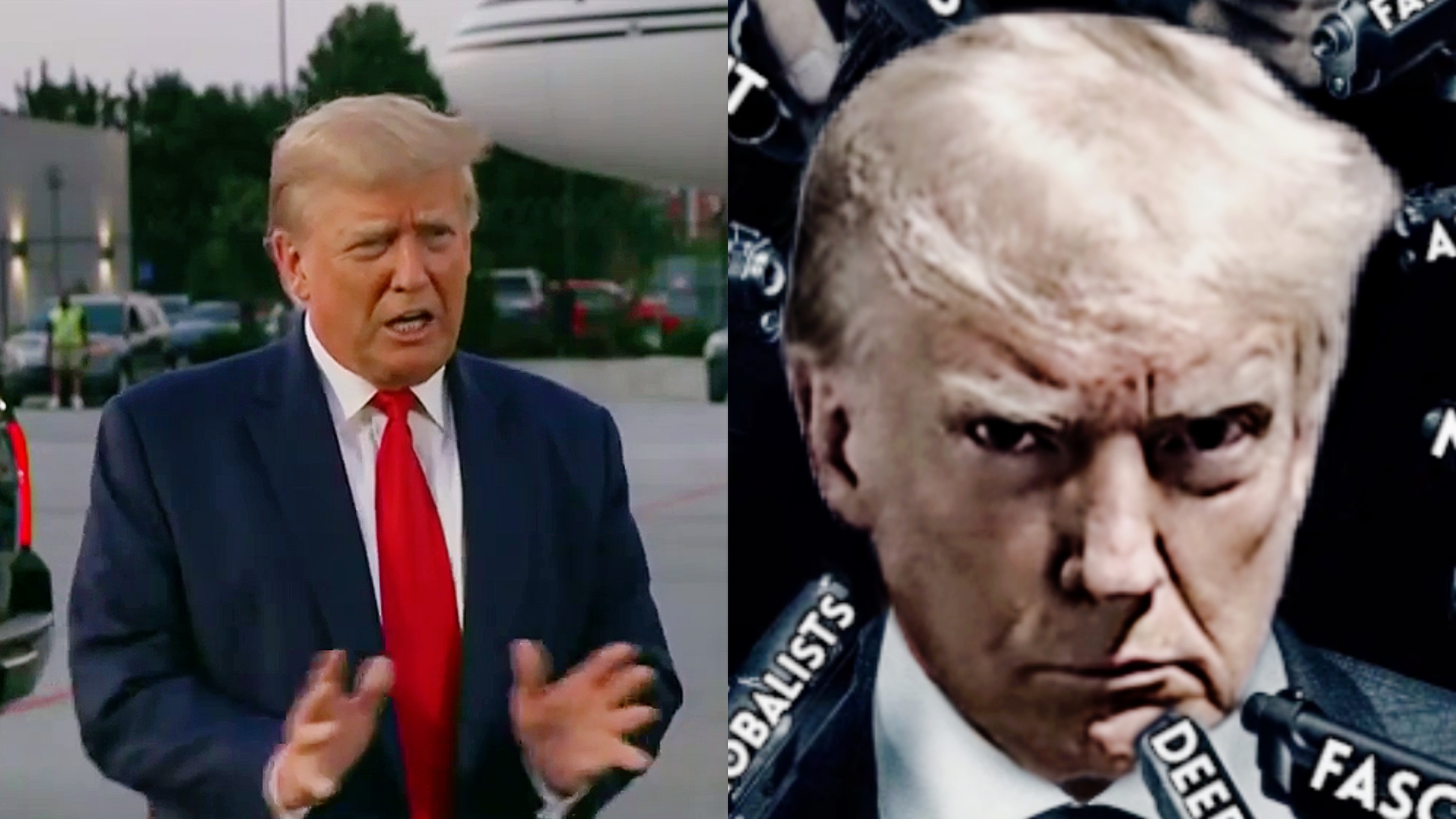 Former President Donald Trump spent the late-night hours following his arrest posting messages of support from fans, including a bonkers QAnon-friendly meme of guns pointed at his face.
Thursday marked a startling day in American history, as Trump became the first U.S. president to pose for a mugshot as he was arrested in Fulton County, Georgia on 13 counts related to election crimes in a sweeping RICO case brought by Fulton County District Attorney Fani Willis.
The arrest was a three-ring media circus in which every detail was covered in breathless real-time, and reporters anxiously awaited the release of the mugshot, which immediately became the featured image on a cornucopia of campaign merchandise — and on Trump's first tweet since he was suspended for inciting an insurrection over the election he's being prosecuted for conspiring to overturn.
Trump made comments to reporters at the airport after the arrest, and did a Newsmax phoner.
But he ended his long day by posting to his own Truth Social platform late into the night and early am hours. In one message, he reassured users "I LOVE TRUTH SOCIAL. IT IS MY HOME!!!"
Many of the posts were reposts of messages from fans in reply to him, including one from a user named Andrea which read:
@realDonaldTrump is my HERO because he faces so much on a daily basis without even considering giving up. ❤️ He fights for us and gives it his all because he wants to Save America. He is up against so much and we Patriots are standing UNITED with him during it all! Our support and love is unwavering and we will continue to have his back as he has ours- and he ALWAYS has! We love you, President Trump. You are BRAVE and BOLD and you are a BADASS! 🇺🇸❤️🤍💙🇺🇸

#IStandWithTrump #TrumpIsMyHero #MAGA #DJT47
Beneath that caption was a meme featuring a photo of Trump with 20 or so semiautomatic pistols pointed at his face, each emblazoned with labels like "Pedophiles" (a Q reference) and "FBI" and other conspiratorial references.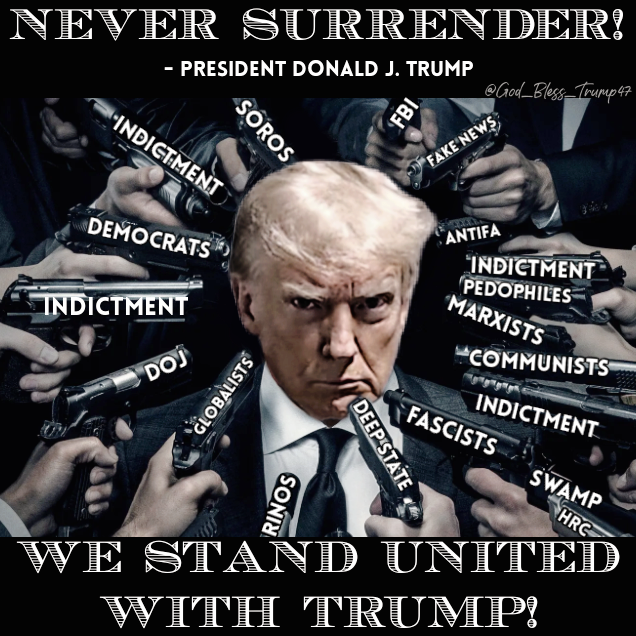 Other messages reposted by Trump included one that featured the White supremacist-appropriated Pepe the Frog symbol and another from Jan. 6 convict Derrick Evans.
Have a tip we should know? tips@mediaite.com