WATCH: Hundreds Link Arms to Symbolically Guard New Zealand Mosque During Friday Prayers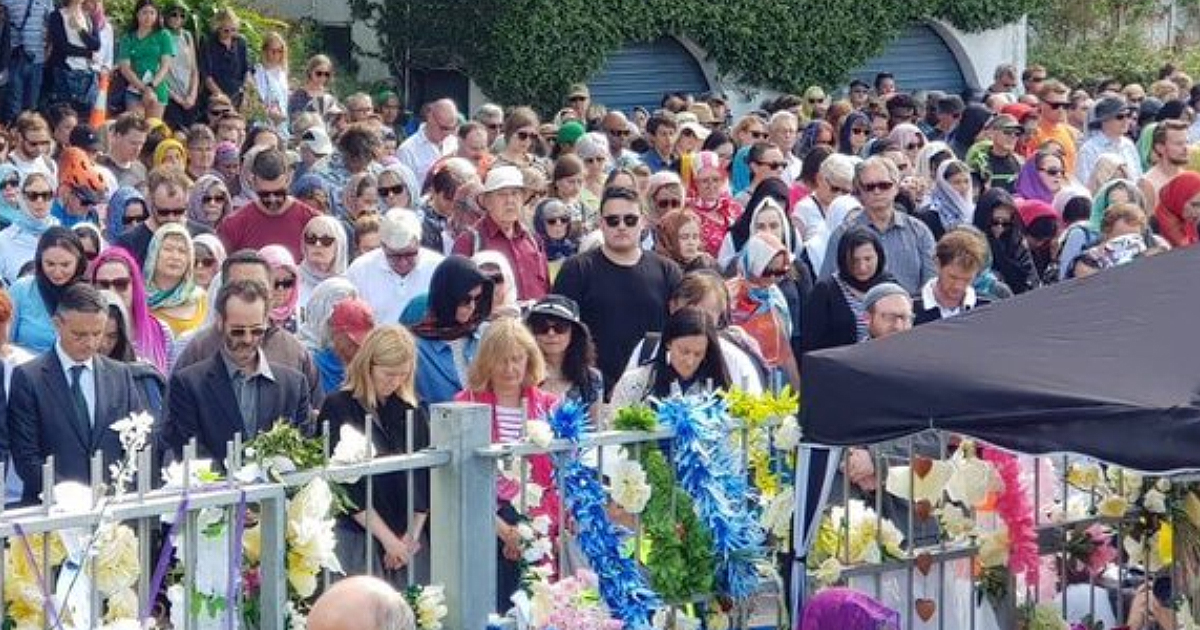 One week after the unthinkable massacre at a mosque in Christchurch, New Zealand, hundred of people gathered together to show their rejection of the hatred and violence by linking arms and standing guard during Friday prayers.
ABC News reported on Twitter early Friday that hundreds formed the human chain, locking arms around a mosque in Wellington, to "symbolically shield" Muslim worshipers who were gathered for Friday prayers.
In this video, you can hear only the clicking of cameras as the crowd observes the nationwide two-minutes of silence.
ABC's video:

Twitter users, including both media and members of the government in addition to citizens, shared photos of the event.
The International Muslim Association of New Zealand issued a press release on Thursday announcing the gathering.
The mosque is expecting a huge congregation of Muslims, but also many people of other faiths and of no particular faith.

Several groups from other faiths will be conducting their own interfaith prayers and vigils alongside the mosque.

In a symbolic act of solidarity, a human chain of volunteers is being created to protect the Muslims praying inside the mosque. They will stand in place from 1.15pm until the last Muslim has left the mosque.
The Muslim call to prayer was broadcast nationwide in New Zealand on Friday, ahead of the two minutes of silent memorial.
[Featured image via screengrab]
Have a tip we should know? tips@mediaite.com