'Didn't Think It Was a Problem': NBC Grilled over Waiting to Pull Cosby Sitcom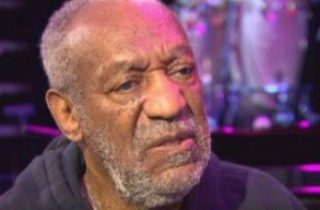 Over the past week, the Television Critics Association has been listening to all the big TV networks sell their new projects, and it's largely gone without controversy. But today, NBC took center stage, and things got a bit heated when NBC entertainment chairman Robert Greenblatt faced some pretty tough questions over how long the network waited before pulling its planned Bill Cosby sitcom.
And starting with a joke about a new Cosby show didn't exactly ease the questioning.
According to multiple reports from the event, Greenblatt admitted they'd been aware of the lingering accusations, but "it didn't seem to be the kind of thing that was critical mass… I didn't think it was a problem until it became critical."
Once women by the score came out to accuse Cosby of everything from inappropriate behavior to sexual assault, Greenblatt explained, it became a "tainted situation" and they had no choice but to pull the project.
But reporters didn't let him off the hook that easy. They pressed him on exactly what the "critical mass" was and why their standard seems to be "'Fifteen, 'yes'. Two or three, 'no.'" Greenblatt, rather testily, shot back:
"Yeah, you want me to put a number on it? Fifteen 'yes,' two 'no.' Yeah, you want me to answer that question? All I can tell you is there's a lot of people who have been in business with Cosby for 25 years and go ask them the same question. I just answered what I could answer."
[image via screengrab]
— —
Follow Josh Feldman on Twitter: @feldmaniac
Have a tip we should know? tips@mediaite.com
Josh Feldman - Senior Editor