1 Year and 1 Revoked Security Clearance Later, Seb Gorka Still Can't Park His Toy Mustang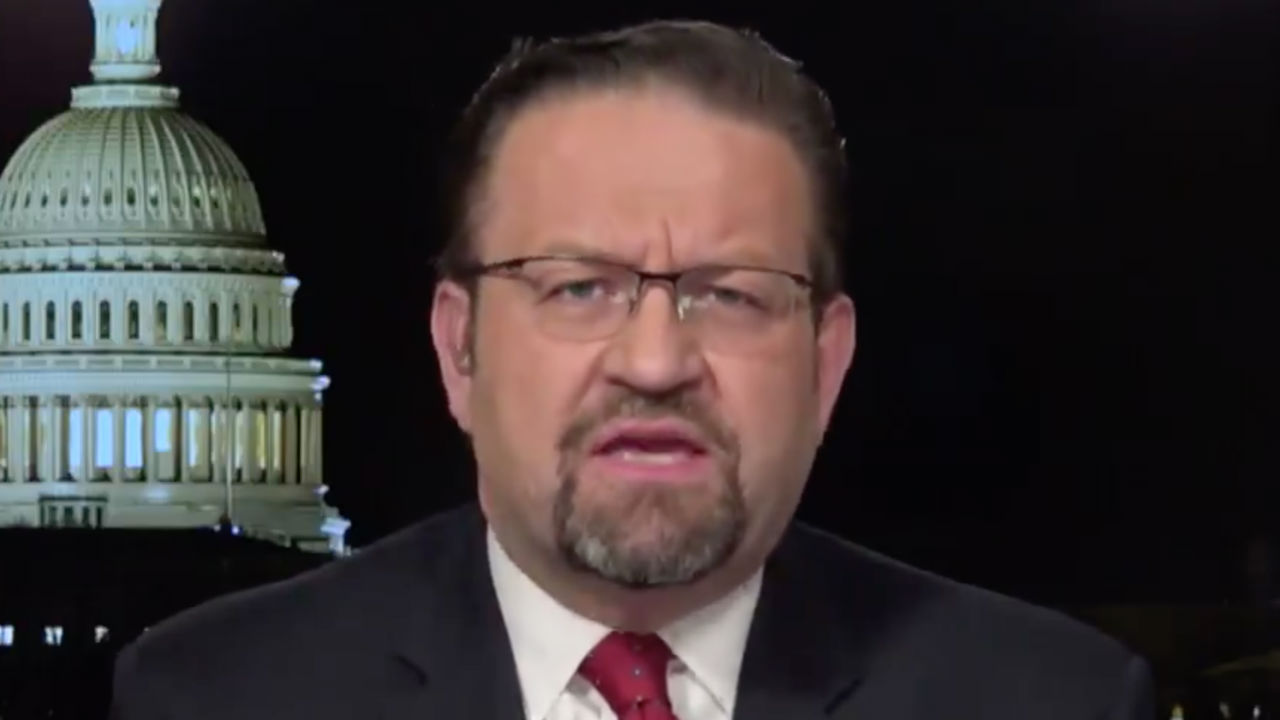 More than a year after Seb Gorka parked his Mustang on an Arlington, Virginia sidewalk, the ex-White House official was caught committing yet another parking faux-pas while attending CPAC this year.
Gorka, who joined the White House at the beginning of Donald Trump's administration but reportedly "resigned" after his security clearance was revoked, gave a speech at the annual conservative gathering warning against socialists who want "to take away your pick-up truck" and "your hamburger."
But it wouldn't be a Gorka sighting without a controversy related to his four-cylinder, 2.3L EcoBoost Mustang.
The self-proclaimed doctor's economy-sized Mustang was discovered outside of CPAC with a ticket tucked into the windshield. Washingtonian photographer Evy Mages was the first to spot the compact vehicle outside the National Harbor Gaylord convention center.
ART WAR!!!!!! pic.twitter.com/xxrznlbtgc

— jordan (@JordanUhl) March 1, 2019
Spotted by our eagled eye photographer @EvyMages: Sebastian Gorka's car got $25 parking ticket for not feeding the meter (!!!) pic.twitter.com/Sc4zHbFnNt

— Brittany Shepherd (@blrshepherd) March 1, 2019
Additionally, a Twitter bot that tracks outstanding traffic tickets in the D.C.-area found that Gorka is currently alleged to owe $50 for a different violation given last month.
VA:ARTWAR has $50.00 in outstanding tickets: pic.twitter.com/Ku9mUQmOpz

— How's My Driving DC ?? (@HowsMyDrivingDC) March 1, 2019
Gorka was caught committing a similar violation on the opposite side of the DMV in 2017.
Despite @ArlingtonVA laws prohibiting this behavior, I came across this car that had just been parked on the sidewalk at Gateway Park pic.twitter.com/UYrDwnxWos

— Bilsko (@Bilsko) October 31, 2017
Gorka's duties in the White House were never quite clear, though he remained a consistent presence on cable news throughout his employment for the government.
A new report in Politico Magazine about Trump's national security team described him thusly:
One Trump appointee, conservative commentator Sebastian Gorka, would show up at random meetings, even though it was never clear whether he had the proper security clearance, and he would often raise unrelated points. One former White House official recalled Gorka saying such things as, "'If you look at what Napoleon did …' and we'd all be like, 'I don't even know how to respond to that.'" (Asked for comment, Gorka told a POLITICO reporter, "Take a long run off a short pier, you utter hack.")
[Image via Washingtonian/Evy Mages]
Have a tip we should know? tips@mediaite.com
Aidan McLaughlin - Editor in Chief