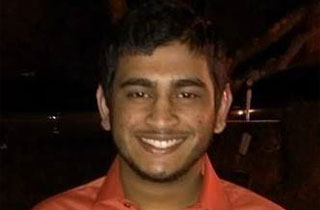 Asad Asif, a 19-year-old college student at Rutgers University, didn't think much of jotting his own name down as a write-in candidate for an open councilman seat in the June 3 New Jersey primary election. "It was kind of like the 'Mickey Mouse vote,' where people write in stupid names when they vote for president," he explained to New Brunswick Today.
However, he was the only one who actually voted in that category — and, weeks later, he found himself being sworn in as member of the Middlesex County Republican Committee.
It's not exactly a humongous feat to be elected — the Middlesex County Committee has "over a thousand seats," with nearly half of the Republican seats currently unfilled — but as an accidental Republican on the committee, Asif is now allowed to help decide which politicians get the official Republican endorsement in local, legislative, county, and state elections.
Though Asif is "confident in his abilities to perform his duty as a member of the County Committee," he doesn't particularly identify as a Republican or Democrat, nor does he particularly believe in the efficacy of his position. "If I'm going to donate my time, it'll be to my religion or to an actual charity that helps people," he said.
Fun fact: That religion is Islam. And according to him, it made his own inauguration difficult: "At the Old Bridge Town Clerk's office, the employees all gave him 'dirty looks' when he requested to be sworn in on a Quran rather than a Bible." Because of course.
Regardless of religious affiliation, the kid's doing a heckuva job stirring the pot, as his Facebook profile photo suggests: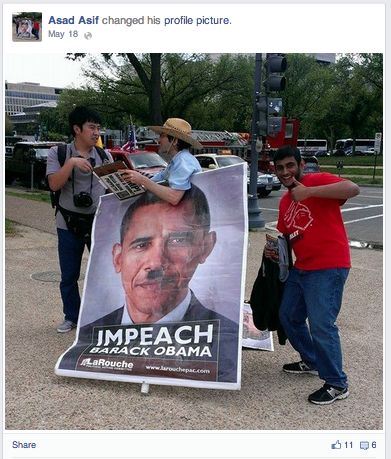 [New Brunswick Today]
[Image via Facebook]
—
>> Follow Tina Nguyen (@Tina_Nguyen) on Twitter
Have a tip we should know? tips@mediaite.com