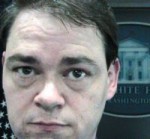 Unless you live in an Amish cave on another planet, you know that the hot media trend of the moment is Twitter. The great-great grandchild of the telegram has come into its own recently, yet remains a puzzle to many. The constant refrain from non-tweeters is that they don't "get it."
That's OK, neither did I. What's important is knowing you should. Even now, althogh I consider myself a very effective leverager of Twitter, I barely scratch the surface of its treasures.
A great way to dive in and understand Twitter is to observe its top practitioners, so I have put together this list of 5 must-read feeds, followed by some honorable mentions. Follow these 5 (plus MINE!), and you'll begin to get a picture of what's so great about Twitter. Also, get Tweetdeck, or don't even bother. Trust me. Here we go:
Jake Tapper: A great Twitter feed is like a souffle, a delicate mixture of ingredients and elements that collapse if not properly balanced. ABC's Tapper has achieved such a balance.
He hits all of the basics, tweeting links to his own blog, but also to other breaking stories and analyses that he finds interesting. As a White House reporter, he sends frequent, on-the-spot observations, too.
These things alone would make him a good follow, but he takes it to 11 with his quirky, funny pop culture banter. One thing that a lot of journalists forget is that Twitter is also supposed to be fun.
From 11, Tapper's feed goes to 20 because he is the rare celebrity Tweeter who has made an art of engaging his followers. With over 20,000 of them, that alone is an admirable feat. But he doesn't just glad-hand them with "LOL!"s and stilted PR-ese. He's remarkably human about it, sometimes getting a mite testy with the armchair quarterbacks. You can't just launch a wisecrack at him to impress your friends; he'll answer in kind.
All of this makes Tapper's feed essential journalism, plus a gas to watch. If you follow only one Twitter feed, make it mine. If you can do 2, make it Jake Tapper's, too.
Meghan McCain: Meghan McCain's Twitter feed is spectacular, a one-stop shop for celeb-watchers, political junkies, feminists, and lonely hearts. She's a very prolific tweeter, so you may have to wade through some mundane life details (but uniquely Meg-esque ones) to get to what you're looking for (train-wreck feud with Markos Moulitsas? Killing, cussing, and flirting? Check. Pictures? Double-check.), but I find it all fascinating. With over 50,000 followers and counting, Meg might be the Rosetta Stone that the left, right, old, and young are looking for.
Cory Booker: I just started following Cory recently, but of all of the politicians I follow, the Newark, NJ, Mayor's Twitter feed stands out. There's no message-craft here, but a lot of earnest messages, plus heavy doses of humor, personal interaction, and grim reality.
When a politician can send this much charisma out in 140 character doses, he's worth keeping an eye on.
The Gay Trinity: I picked up a lot of LGBT followers when I did some high-profile reporting on Don't ask/Don't tell a few months ago, and three of them really stand out. Ranggrol, GayRainArmy, and TenGrain are my go-to feeds for up-to-the-minute links on gay and progressive issues, and one-liners that will occasionally make me spit my drink.
The key to their awesomeness is that they're all over Twitter, and they all have really good instincts about what links will be interesting. That, and ultra-sharp, bite-sized senses of humor.
Red Eye's Andy Levy: Andy's not the token conservative on my list. there are actually loads of smart, funny conservatives on Twitter, but Andy combines more of what I look for in a Twitter feed. He tweets a lot, he's funny (not as rare as you might think among conservatives on Twitter), rarely strident, and another sender of good links.
You can get a more representative feel for conservative Tweeting from other feeds like Redstaters Moe Lane and Caleb Howe, Hot Air pundits Ed Morrissey and Allahpundit, and the guy with the best name on Twitter, JimmytheNotable.
My Secret Weapons: Finally, there are my Follow Friday recommendations, people I follow on Twitter, most of whom are not well-known, and who got onto my radar just by being good tweeters. They're the ones who tip me off to things before my flat-footed, non-twitter competitors can even get their boots on, and who make Twitter a place to have fun, not just to pimp, and fish for, links. Check them out. There's not much dead weight there.
And, of course, no follow list would be complete without the crack staff of Mediaite: In no particular order, Rachel Sklar, Glynnis MacNicol, Colby Hall, Andrew Cedotal, plus the Mediaite Interns (if you follow Rachel on Twitter, you've heard of them). Don't forget site designer Rex Sorgatz and publisher Dan Abrams. And follow Mediaite on Twitter, too, for the latest news (and my latest columns!). Happy Follow Friday!
Have a tip we should know? tips@mediaite.com