50 Cent Apologizes After Getting Slammed for Mocking Autistic Airport Janitor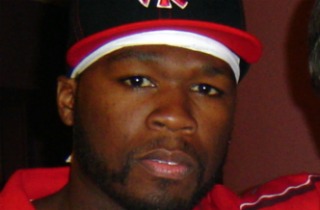 50 Cent has offered an apology for saying an autistic teenager was acting strangely because he was "high as a motherf*cker."
The rapper landed in hot water recently when he filmed himself teasing 19 year old janitor Andrew Farrell as he passed through Cincinatti/Northern Kentucky Airport. 50 Cent (aka Curtis Jackson) turned the camera on Farrell as he was doing his work, and when he didn't respond to Jackson, the rapper casually assumed he was on drugs.
When it became clear that Farrell's mannerisms were due to his disability, a good number of people were outraged, and Jackson pulled the video from Instagram. Jackson has since sent a statement to The New York Post's PageSix, where he walked himself back and said he has apologized to Farrell's family.
"While the incident at the airport resulted from an unfortunate misunderstanding, I am truly sorry for offending the young man," the rapper, whose real name is Curtis Jackson, told Page Six in a statement. "It was certainly not my intent to insult him or the disability community, which is a source of great strength in America. I have apologized personally to him and his family."

While media reports suggest the family is demanding money in compensation for the slight, an attorney for the family said in an email obtained by Page Six that they would be satisfied by a "sincere apology."

"The family only wants a sincere apology from Mr. Jackson," wrote attorney Matthew J. Hammer. "The Cincinnati area loves Mr. Jackson and his work and I think it can only be mutually beneficial if he is willing to offer an apology to Andrew and his family."
Time will tell if the apology has the intended effect with the public, but for now, the issue seems settled.
[Image via wikimedia]
— —
>> Follow Ken Meyer (@KenMeyer91) on Twitter
Have a tip we should know? tips@mediaite.com