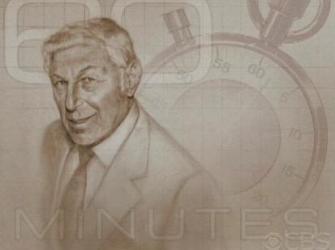 Legendary CBS newsman Don Hewitt passed away today at the age of 86.
Hewitt will forever be tied to three huge cornerstones of the broadcast journalism world – creating 60 Minutes, launching televised presidential debates and Walter Cronkite.
As we wrote about today, the success of the Sunday newsmagazine show has been long-lasting, and attempts to duplicate it have been plentiful. It was a revolutionary idea that continues as the rest of broadcast journalism evolves (or devolves, depending on who you ask).
The debates began with a notable one – John Kennedy and Richard Nixon. Hewitt commented on the process:
It was not my idea. I was kind of awed by the whole thing. I mean, nobody had ever done this before. It was up to me to sort of tell the guys what the rules were what they had to do what they didn't have to do. There weren't that many rules. We were making up things as we went along.
But he was also forever tied to Cronkite, who he was a longtime producer for. Hewitt was featured throughout the tribute to Cronkite exactly one month ago. The two were tied by their journalistic accomplishments, their huge interviews and even sharing threats from Frank Sinatra.
In March Hewitt was diagnosed with pancreatic cancer. Last year Hewitt received the Edward R. Murrow Lifetime Achievement Award.
In a special discussion with his 60 Minutes team, Morley Safer asks him for his proudest moment. "I think probably it's 60 Minutes, and you guys," said Hewitt at the time. "You look back at all these things and you can't believe that you lived through all this."
Here's the CBS tribute:

Watch CBS Videos Online

• CBS' interactive look at Hewitt's career
Have a tip we should know? tips@mediaite.com