60 Minutes Reporter Denies NSA 'Puff Piece' Charges: 'We Asked Hardest Questions We Could Ask'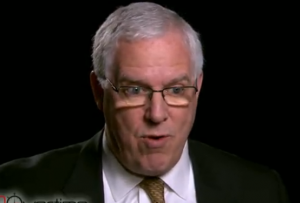 It's possible 60 Minutes reporter John Miller did not anticipate the scope of the criticism he would get for his report yesterday on the National Security Agency, because in the 60 Minutes Overtime segment released after the piece aired, he made the assertion that it was not a "puff piece" and said the report was, in part, influenced by his conversations with NSA critics.
At the top of the report, Miller disclosed his previous employment at the Office of the Director of National Intelligence, but if anything, that only dragged the conflict even further into the spotlight, with a flood of journalists and commentators calling it an unabashedly pro-NSA report.
Miller argued in the Overtime segment he just wanted to let the NSA tell its side of the story because while everyone has heard from the critics, he argued the NSA's side "is really the side of the story that has been mined only in the most superficial ways."
As for the level of confrontation in his report, Miller explained he did his best to challenge NSA officials, including its head, General Keith Alexander.
"Disclosure's important, but you don't want this to be a puff piece. We went to the Congressional critics, we went to the privacy advocates and said if you were sitting there, what would you ask them? And we built those into our questions. I think we asked the hardest questions we could ask. And part of this is not to go there and show you can beat up a public official in an interview."
Watch the video below, via CBS News:
[h/t Poynter]
[photo via screengrab]
— —
Follow Josh Feldman on Twitter: @feldmaniac
Have a tip we should know? tips@mediaite.com
Josh Feldman - Senior Editor