60 Veterans Sign Open Letter to Fox News Condemning 'Boobs on the Ground' Remark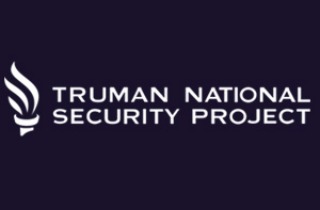 Sixty U.S. veterans, from the progressive foreign policy group Truman National Security Project, co-signed an open letter published on Talking Points Memo this morning condemning Fox News' Eric Bolling and Greg Gutfeld for their jokes about a female UAE pilot who led airstrikes in Syria this past week.
Bolling profusely apologized (twice) on-air for his "boobs on the ground" joke about Major Mariam Al Mansouri, which he acknowledged was disrespectful and stupid. Gutfeld, meanwhile, didn't exactly say he apologized, but took the opportunity Friday to clarify the point of the joke.
But the men and women of the Truman Project obviously didn't consider that to be good enough. These veterans write, "Your remarks were immensely inappropriate. Your co-host Kimberly Guilfoyle was so right to call attention to an inspiring story of a woman shattering glass ceilings in a society where doing so is immeasurably difficult. We never heard an answer to her question: why did you feel so compelled to "ruin her thing?""
And they're not buying any "it was just a joke" explanations, because, they continue, "You are not funny. You are not clever. And you are not excused. Perhaps the phrase 'boys will be boys'––inevitably uttered wherever misogyny is present––is relevant. Men would never insult and demean a fellow servicemember; boys think saying the word 'boobs' is funny."
They also believe that Bolling and Gutfeld are "actively hurting the mission" against ISIS by making such comments:
We issue an apology on your behalf to Major Al Mansouri knowing that anything your producers force you to say will be contrived and insincere. Major, we're sincerely sorry for the rudeness; clearly, these boys don't take your service seriously, but we and the rest of the American public do.
You can read the full letter posted at TPM here.
[image via Truman National Security Project]
— —
Follow Josh Feldman on Twitter: @feldmaniac
Have a tip we should know? tips@mediaite.com
Josh Feldman - Senior Editor