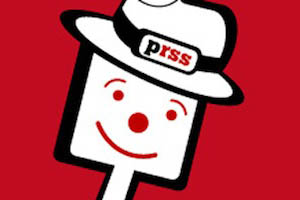 ShortFormBlog — a news venture with the fitting tag line, "Read a little. Learn a lot" — seems like it was tailor-made for Tumblr. The punchy, personable text updates, bold graphics and unusual, yet newsy videos get to the heart of Tumblr users' news preferences.
According to Tumblr's media guy Mark Coatney, SFB has become "a really important part" of the "Tumblr ecosystem." He pointed out that tag page editors often highlight SFB posts as "good, newsy pieces." The blog "basically does a better job of what the Daily Beast's Cheat Sheet set out to do," he said, "that is, give a quick summary/context to important news stories of the day."
Though it is a trailblazer in the Tumblr news community (The Political Notebook and kateoplis are among some of the other news leaders on the site) , SFB wasn't actually on Tumblr until last September — more than a year and a half after it first launched.
Ernie Smith, a newspaper designer who works for the Washington Post's Express, founded SFB after he lost his job at Link, a Virginian-Pilot-owned publication, which shuttered in late 2008.
Smith said he started SFB a month after he lost his job at Link, in an effort to "keep the basic idea of Link alive."
Link was similar to the Chicago Tribune's RedEye, but offered in each story what Smith called "a package of chunked-up elements."
"Rather than reading 500 words worth of text, you might read 200 words worth of quotes, fact boxes, big numbers and so on," he said.
Smith originally built the blog on WordPress, but later saw it would be a good fit for Tumblr. Using the Tumblrize plugin, he repackaged his site to fit with Tumblr.
I caught up with Smith to learn more about SFB and the ways that Tumblr can be used as a news platform.
It's hard to imagine SFB before Tumblr — it seems so well-suited for the platform. Tell us about when you decided to switch.
On a lark one weekend last September, I decided to build a Tumblr version of the site. From an outsider-looking-in perspective, I saw a lot of things Tumblr had that SFB's WordPress site was missing — that is, people and ways to connect to them. I'm steadfast in feeling that if you're a content site that it's easier to hook into an existing community than to build your own, and with the site's style of content — quick bites that send you other places — it's a little harder to draw people in using traditional methods. And plus, I felt like SFB could stand more conversation. Twitter wasn't cutting it. Nor was Disqus.
I wasn't sure it would work, so we ran both for a while, but in six months, it completely has. Eventually, it was clear that Tumblr was where the action was happening, so we finally moved full-time back in February. And barring a handful of people upset that the site's format changed, we haven't looked back.
>>> NEXT: How to choose the best content.
Have a tip we should know? tips@mediaite.com