Abrams Media Is Hiring a Digital Video Producer!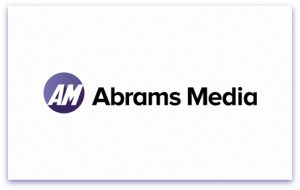 Abrams Media, which owns and operates four quickly growing digital media publishing properties that reach over 13 million unique visitors each month, is hiring a Digital Video Producer. In addition to Mediaite.com (news/politics), the sites include TheMarySue.com (geek/entertainment news from a female perspective), LawNewz.com (crime/law which is expanding into a video network), and RunwayRiot.com (fashion and e-commerce).
About the Role
We're looking for a jack-of-all-trades who will be responsible for the pre-production, production, and post-production needs in creation of original digital video for our web properties. Video content may range from live video, unscripted to semi-scripted, to aggregating and cutting clips together, to one-off videos or even a content series. You'll work directly with our editorial staff in ideating and bringing those ideas to life on screen.
About Our Ideal Candidate
· You have some experience creating and editing original video preferably for a digital publisher (think Buzzfeed, PopSugar, The Cut videos).
· You have a good feel of what works given a site's audience and content.
· You're a problem solver who can bring ideas to life and loves to have creative input.
· You're comfortable with and capable of handling the entire video production process with little guidance or support.
· You have the ability to use your own editing software to perform the role. We are NOT looking for a TV or film producer with years of experience. The goal here is to produce quality, original content at a low production cost.
To Apply
Please attach a resume, very brief cover letter, and most importantly, links to any of your published video production work (ideally work completed for a digital publisher). Applications can be sent to jobs@mediaite.com.
Have a tip we should know? tips@mediaite.com