'Active Shooter' Game in Which Players Shoot Up Schools Pulled From Platform, Blamed on Russian Troll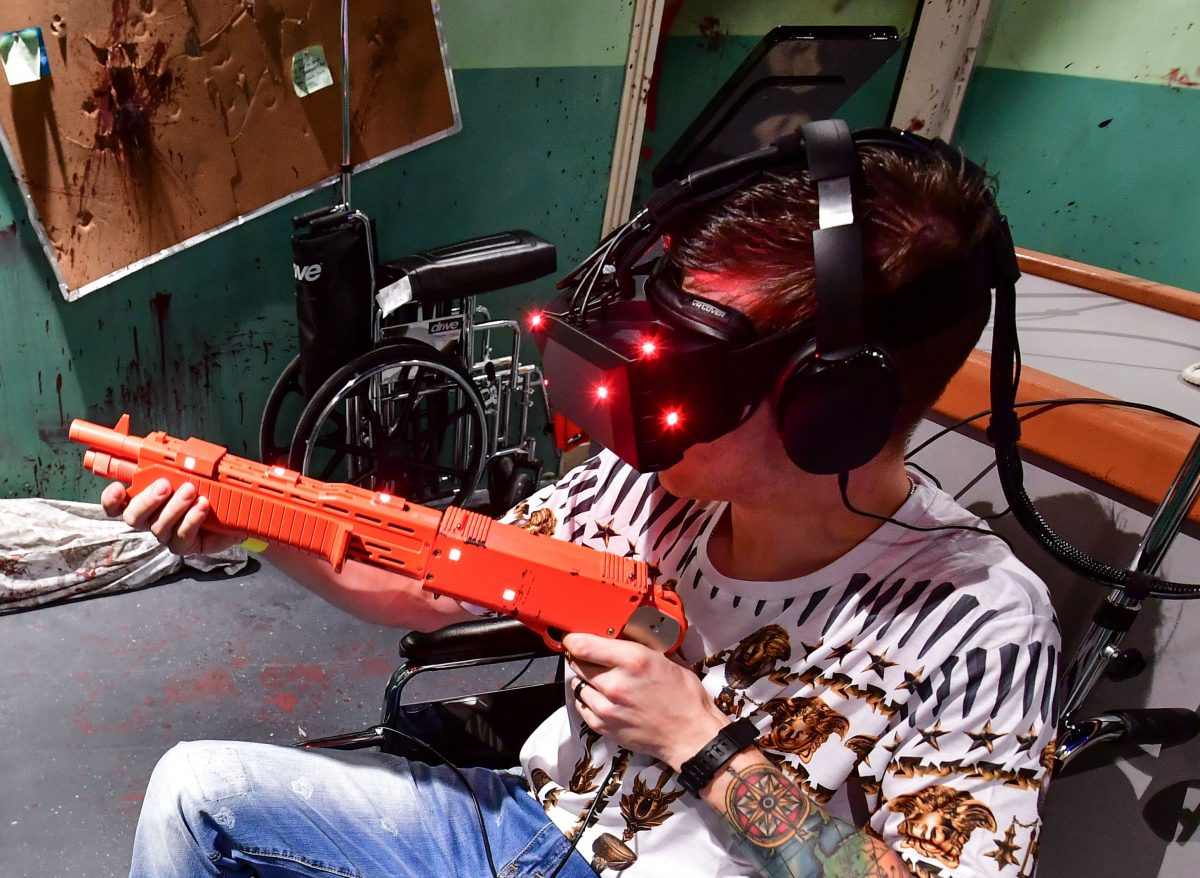 A sick active shooter game that allowed players to shoot students and police officers inside a school has been removed from a gaming site after families of school shooting victims and hundreds of thousands online expressed outrage.
The game Active Shooter, which allows players to choose between being the active shooter or a member of the SWAT team was set to be released on June 6 on Steam, a gaming platform owned by Washington-based Valve.
Ryan Petty, who lost his 14-year-old daughter Alaina Petty in the Parkland shooting in February, dubbed the game "despicable."
Despicable. Let @steam_games know games depicting "active shooter" scenarios in schools, where players shoot civilians, students & law enforcement are unacceptable. https://t.co/7utMvVqYzT

— Ryan Petty (@rpetty) May 27, 2018
Another Parkland father, Fred Guttenberg, who lost his daughter Jaime Guttenberg, also slammed the game.
This company should face the wrath of everyone who cares about school and public safety and it should start immediately. Do not buy this game for your kids or any other game made by this company.https://t.co/LbkXy0upwc

— Fred Guttenberg (@fred_guttenberg) May 27, 2018
Over 200,000 also signed an online petition, started by Stephanie Robinett on Change.org.
On Tuesday the game was removed from the gaming site and on Wednesday Steam provided a statement to Buzzfeed blaming the game on a troll with Russian ties.
According to the Valve statement:
We have removed the developer Revived Games and publisher ACID from Steam.

This developer and publisher is, in fact, a person calling himself Ata Berdiyev, who had previously been removed last fall when he was operating as "[bc]Interactive" and "Elusive Team". Ata is a troll, with a history of customer abuse, publishing copyrighted material, and user review manipulation. His subsequent return under new business names was a fact that came to light as we investigated the controversy around his upcoming title. We are not going to do business with people who act like this towards our customers or Valve.

The broader conversation about Steam's content policies is one that we'll be addressing soon.
According to Buzzfeed, ACID is listed on Steam's site as a Russian-based gaming house.
Their profile on the state shows their location as the Russian Federation and the game, which is currently unavailable.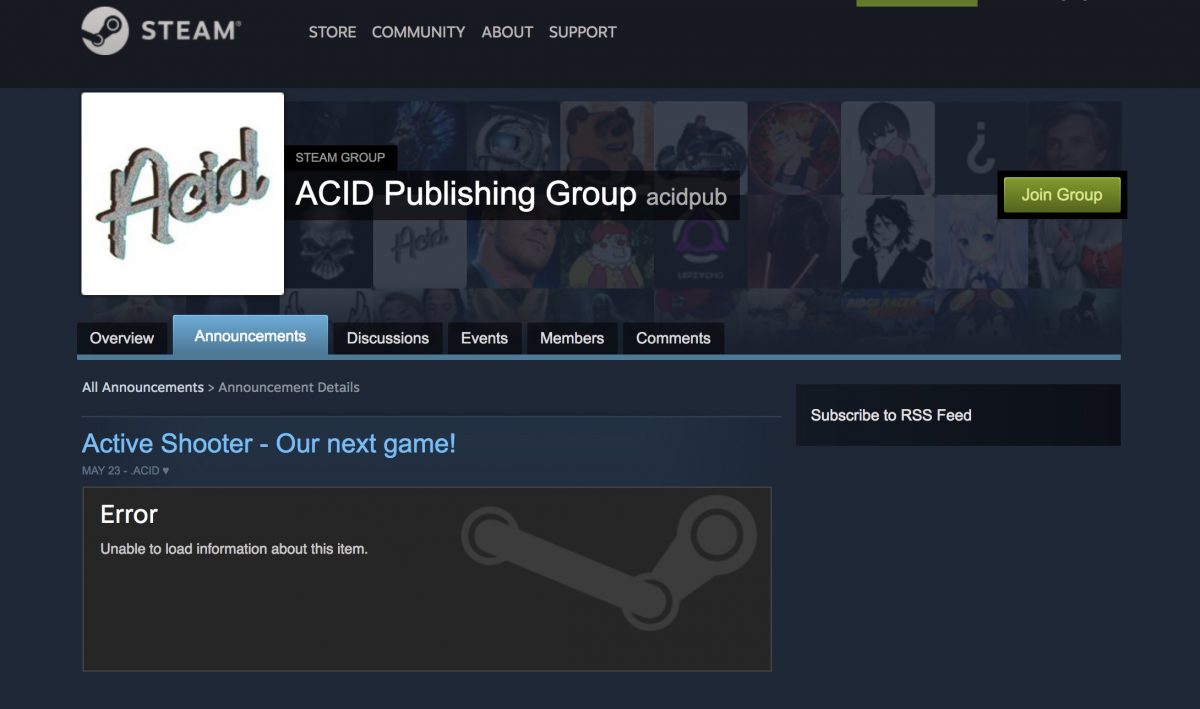 Robinett, the woman who started the petition, celebrated the removal of the game as a victory for those willing to speak up.
"This is great news and a reminder to us all that we CAN affect change by speaking up, she wrote on Change.org. "If you see something – say something! Your voice matters. Thank you all for standing up for this!"
For his part, the troll Valve pointed fingers at for being behind the game, Berdiyev, denies he did it, but claims his friend did.
You got your story a bit wrong about "Active Shooter" and my involvement. Anton (Acid) is my good friend, and I am not a developer of that game either. If you want, I can give you the statement or an interview you can use in your story. Cheers.

— Ata Berdyev (@ataberdyev) May 30, 2018
He has not made himself available for comment as of Wednesday afternoon.
[stock photo via Getty Images]
Have a tip we should know? [email protected]