Activists Claim FBI Is Trying to Intimidate Them Out of Protesting at Republican Convention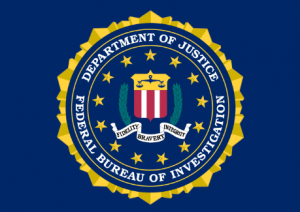 The NBA isn't the only thing standing between Republicans and a hitch-free convention. Known activists in the area are reporting that they've been receiving home visits from the FBI and police. Their unwelcome guests have been asking them what they plan to do during the Republican National Convention in July, according to the Intercept.
Jocelyn Rosnick, a coordinator with the Ohio chapter of the National Lawyers Guild, explained her interpretation of the house calls like this:
The purpose of these door knocks is simple: to intimidate the target and others in efforts to discourage people from engaging in lawful First Amendment activities
Organizations like the NLG have been working to make sure that activists still feel safe enough to protest and exercise their rights to do so.
The Intercept quoted attorney Michael Nelson, the president of the Cleveland chapter of the NAACP, as saying that police were asking "about any information she might have about anybody engaging in violence, planning violence for the RNC."
"Last time we heard of anything like this was when Dr. King and J. Edgar Hoover were around," he said.
The FBI confirmed it is conducting visits to work "collaboratively with members of the community," though some community members, like Maggie Rice, who is an organizer with a group that has no intention to protest and considers itself a humanitarian organization, are "rattled" by the encounters.
Protests outside of Donald Trump rallies have garnered significant attention this election season as some have gotten very out-of-hand.
[image via screengrab]
For more from Lindsey, go to Twitter or Facebook.
Have a tip we should know? tips@mediaite.com