Adam Schiff Fires Back at Trump: 'I See You've Had a Busy Morning of Executive Time'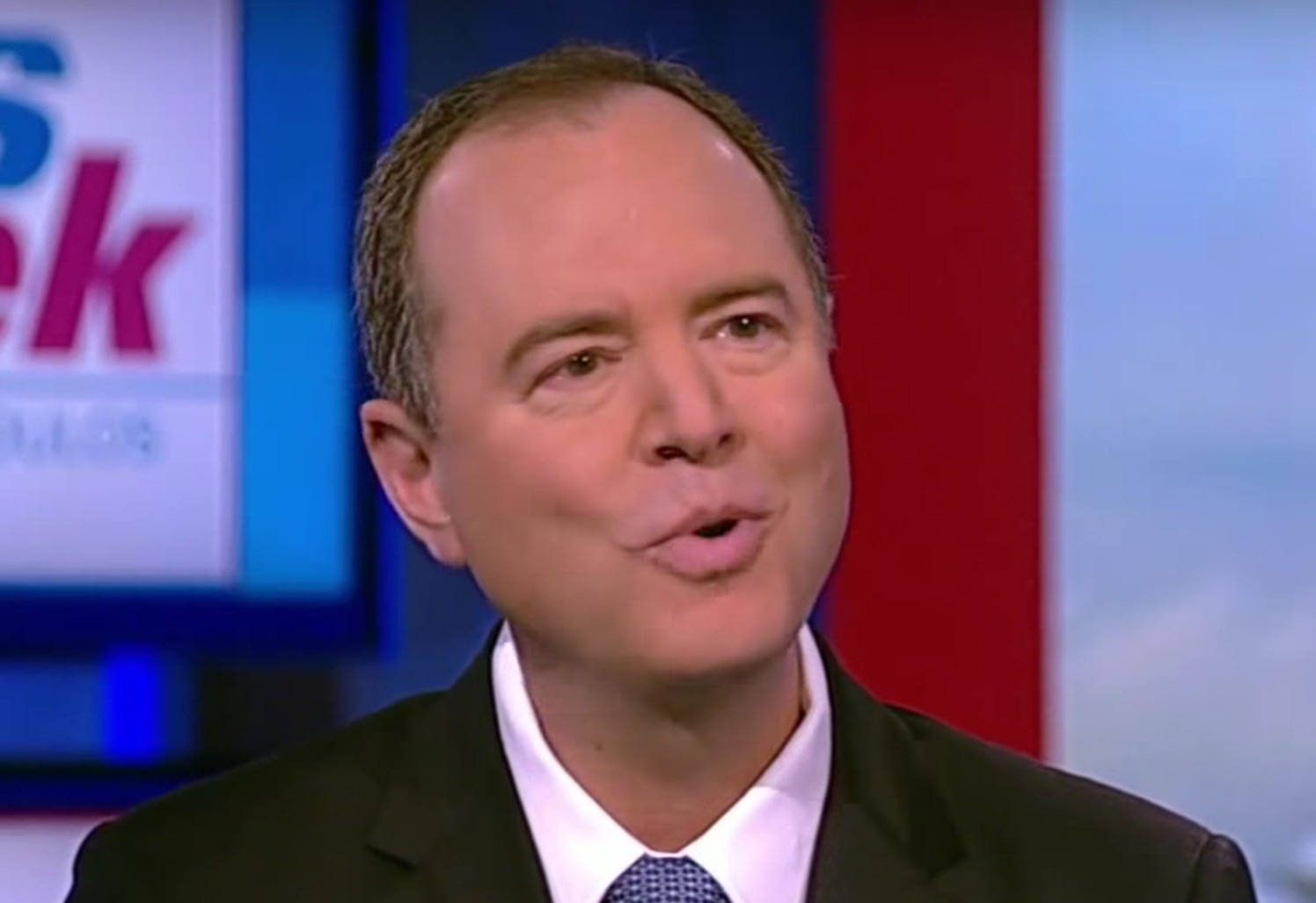 Rep. Adam Schiff shot back at Donald Trump in a Monday morning tweet after the president accused him of illegally leaking confidential information.
Trump lobbed the serious accusations at Schiff, a Democrat and ranking member of the House Intel committee, in a tweet of his own early Monday — which made sure to recycle one of the president's favorite derisive epithets:
Little Adam Schiff, who is desperate to run for higher office, is one of the biggest liars and leakers in Washington, right up there with Comey, Warner, Brennan and Clapper! Adam leaves closed committee hearings to illegally leak confidential information. Must be stopped!

— Donald J. Trump (@realDonaldTrump) February 5, 2018
In response, Schiff made reference to a recent report that Trump spends his mornings tweeting and watching TV — which is referred to on his official schedule as "Executive Time."
"Instead of tweeting false smears, the American people would appreciate it if you turned off the TV and helped solve the funding crisis, protected Dreamers or…really anything else," Schiff tweeted.
Mr. President, I see you've had a busy morning of "Executive Time." Instead of tweeting false smears, the American people would appreciate it if you turned off the TV and helped solve the funding crisis, protected Dreamers or…really anything else. https://t.co/lVqQRu2Gjl

— Adam Schiff (@RepAdamSchiff) February 5, 2018
[image via screengrab]
—
Follow Aidan McLaughlin (@aidnmclaughlin) on Twitter
Have a tip we should know? tips@mediaite.com
Aidan McLaughlin - Editor in Chief