Ahead of Contract Expiration, Megyn Kelly Retains Her First Non-Fox Publicist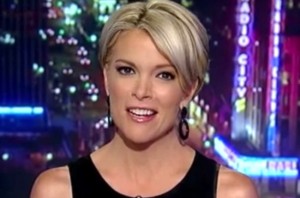 Although she has made no public comments, Megyn Kelly will probably come to be widely associated with the downfall of Roger Ailes and the complete retooling of Fox News. Today, about two months after Gretchen Carlson made sexual harassment allegations against Ailes, the company paid her $20 million. Would Ailes' ouster or the settlement have been possible without what has been reported as Kelly's quiet support of Carlson? We may never know, but if the reports that she came forward with her own stories of harassment are true, we can wonder if she did it knowing her time at Fox was coming to a close.
Deadline is now exclusively reporting that Kelly has hired a publicist of her own who does not work under the Fox umbrella, which certainly gives credence to the rumors that the network's star has been eyeing a move away from FNC as her contract draws to a close.
Here's how they put it:
Fox News star Megyn Kelly has hired her first publicist outside of the cable network, retaining Leslee Dart of 42 West. It makes sense as Kelly has a lot brewing. Her book Settle for More will be published by Harper in November, right after the presidential elections, and her contract with the network is expiring and it is unclear whether she will sign another or move to another network.
Dart represents a number of high-profile clients like Meryl Streep, Conan O'Brien, and more, so maybe Kelly is looking to raise her star somewhat in the coming months.
[image via screengrab]
Have a tip we should know? tips@mediaite.com