Alleged Cosby Victim Waited Over 10 Years to Testify, Camille Cosby Wants to Wait Even Longer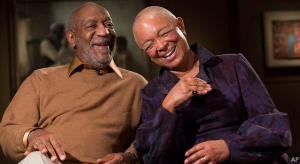 The earliest alleged incident of sexual misconduct or assault against once-beloved entertainer Bill Cosby was claimed last March by a woman who alleges that she was raped by him twice in the mid-1960s. She is one of over 40 women who have made similar claims, and if the events took place as described, she waited five decades to tell her story. Out of the dozens of women who have made allegations, only one has seen her story result in charges. Her name is Andrea Constand and she first came forward about her alleged 2004 attack in 2005, but charges were never made due to "insufficient evidence."
Though almost no new evidence has been uncovered, the Montgomery County DA has finally decided to pursue federal charges of sexual misconduct against Cosby for the allegations made by Constand, who was the first woman who dared speak out against the actor but who was still forced to wait years for the opportunity to seek justice in a court of law. If given her way, Cosby's wife, Camille, who was subpoenaed for the civil defamation suit filed by seven women against her husband, would have everyone involved waiting indefinitely for any further action to be taken.
After an emergency appeal was submitted yesterday to delay her deposition until the appeal of a mandate requiring her testimony is settled, Mrs. Cosby and her lawyers have just been informed that their stay has been granted. Her deposition was originally scheduled to take place tomorrow, January 6.
Whether this will have any effect on the outcome of the trials in federal or civil court or in the court of public opinion remains to be seen, but for now, Camille — who has stated in the past that she believes her husband's accusers "consented" to being drugged and having sex with him — has achieved a small personal victory.
Image via NBC/the AP.
For more from Lindsey, follow her on Twitter.
Have a tip we should know? tips@mediaite.com