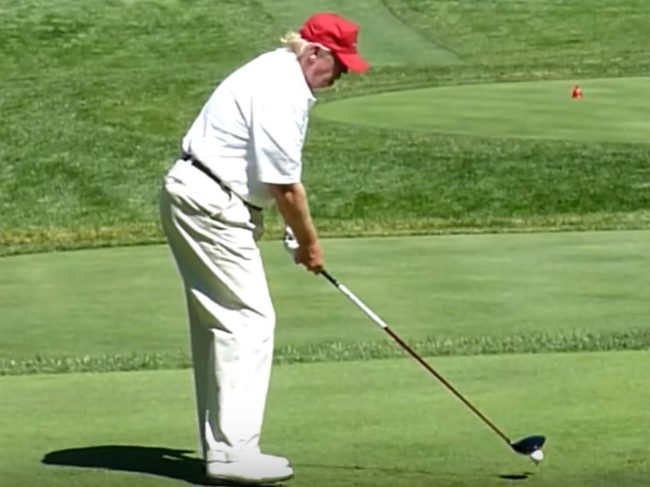 Ever since his election victory, many athletes have been reluctant to associate with President Donald Trump. Four New England Patriots have specifically said they will not attend a White House ceremony honoring the team for political reasons. Cleveland Cavaliers players Iman Shumpert and Richard Jefferson have likewise said that they wouldn't go to the White House if the Cavaliers successfully defend their NBA championship, while LeBron James has been non-committal. Some NBA teams even refuse to stay at Trump hotels while they are on the road.
But professional golfers appear to have no such qualms about associating with the president. As the owner of a number of top golf courses throughout the world, Trump has been a longtime lover of the game. And the game, it appears, loves him back.
The New York Times surveyed 56 pro golfers and asked if they'd be willing to hit the links with Trump if the invitation were extended. Fifty said yes. Three abstained. Only three said no.
This is more than a hypothetical. A number of golfers have already played a round with President Donald Trump. Four-time major champion Rory McIlroy was out with Trump this past Sunday. And two-time U.S. Open champion Ernie Els teed it up with Trump and Japan Prime Minister Shinzo Abe on Feb. 11.
"I'm not silly to what's going on," Els told the Times. "I know this is probably the most polarizing president of my time."
He added, "Whether you agree or not, I felt it was a duty to play with the president when you get the call."
Read the full report here, via The New York Times
[image via screengrab]
——
Follow Joe DePaolo (@joe_depaolo) on Twitter
Have a tip we should know? tips@mediaite.com
Joe DePaolo - Senior Editor