Amazon Responds to Bernie Sanders' 'Inaccurate and Misleading' Accusations on Employee Working Conditions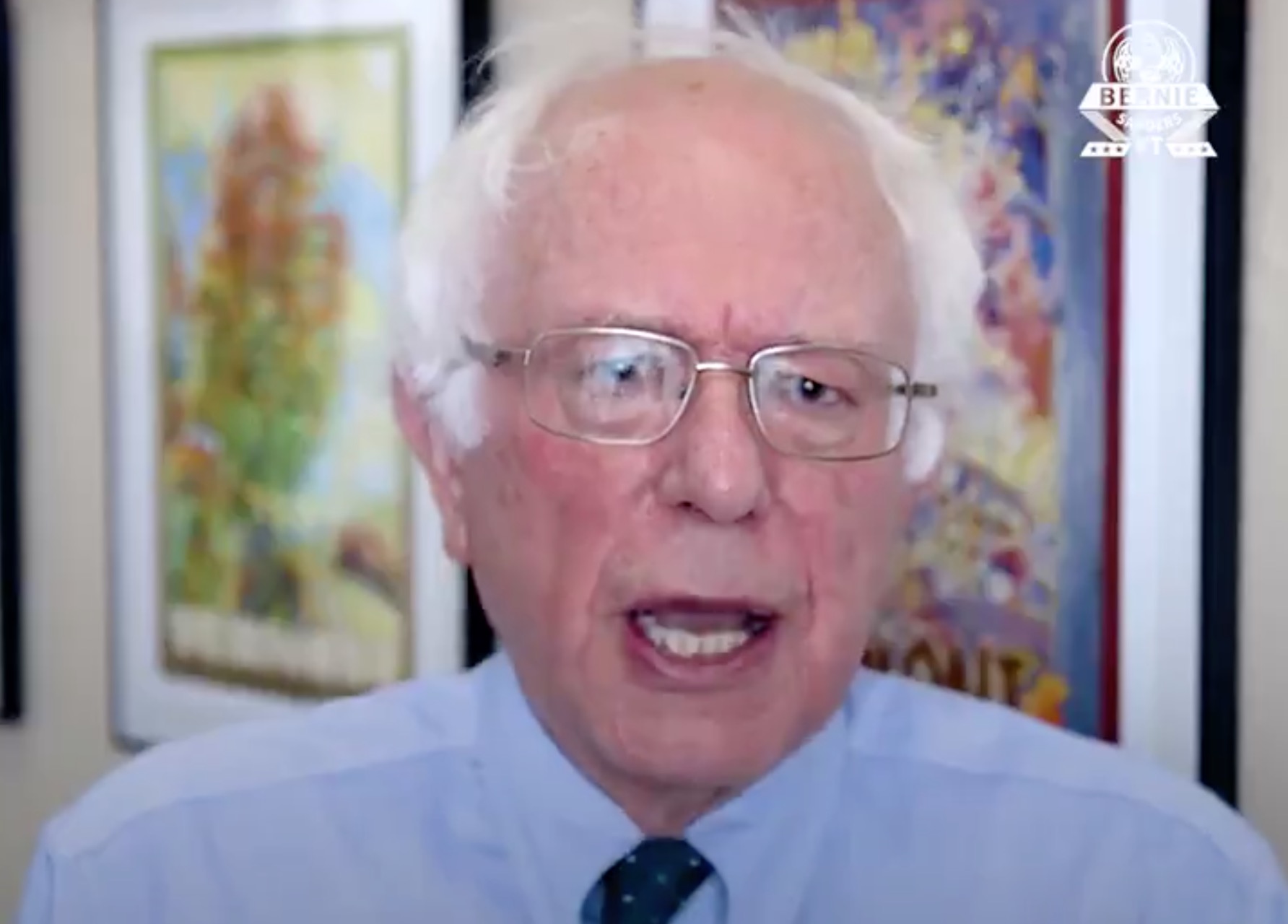 Amazon is firing back at Bernie Sanders' for allegedly "misleading" claims and calls for a special tax on big companies that don't do enough for their employees.
Political observers might have noticed that Sanders frequently criticizes Jeff Bezos – saying the Amazon CEO is phenomenally wealthy, yet his employees have to deal with poor working conditions and are paid sub-standard living wages which force them to accept food stamps, Medicaid, and other forms of public assistance.
While Jeff Bezos' wealth has increased $260 million every single day this year, he continues to pay many Amazon employees wages so low that they're forced to depend on taxpayer-funded programs such as food stamps, Medicaid and public housing to survive. https://t.co/2xankLTd9F

— Bernie Sanders (@SenSanders) August 24, 2018
There is something fundamentally wrong when thousands of Amazon workers are on food stamps while their boss, Jeff Bezos, is the richest man in the world. pic.twitter.com/MmET8n4nGG

— Bernie Sanders (@SenSanders) August 24, 2018
The senator also said recently that he will soon propose anti-corporate welfare legislation that will impose taxes on companies equal to the cost of what their workers draw from public assistance.
In response to this, Amazon posted a statement online today, calling the accusations "inaccurate and misleading" while insisting that they offer safe workspaces with sufficient pay and benefits. The statement also says that they welcome Sanders to have a look for himself at one of their fulfillment centers.
"We have been in regular contact with his office and have offered several opportunities for Senator Sanders and his team to tour one of our fulfillment centers (FCs)," the blog reads. "Instead, Senator Sanders continues to spread misleading statements about pay and benefits. Amazon is proud to have created over 130,000 new jobs last year alone. In the U.S., the average hourly wage for a full-time associate in our fulfillment centers, including cash, stock, and incentive bonuses, is over $15/hour before overtime."
Sanders has taken notice of Amazon's statement, but he's not backing down from his position.
Bottom line: No one working for the wealthiest person on Earth should have to rely on food stamps. No one working for a man who earns $260 million a day should be forced to sleep in their car. Yet that is what's happening at Amazon.

My full response: https://t.co/NQsi47qINt https://t.co/NkFQnSM3gl

— Bernie Sanders (@SenSanders) August 29, 2018
Amazon is paying some of its employees to tweet positive stories about the company. Hmm, why is that? pic.twitter.com/ucIHGN6w56

— Bernie Sanders (@SenSanders) August 29, 2018
[Image via screengrab]
— —
>> Follow Ken Meyer (@KenMeyer91) on Twitter
Have a tip we should know? tips@mediaite.com