Another Fake 'Hate Crime': 'Fabricated' Note Sparked Protests At Minnesota College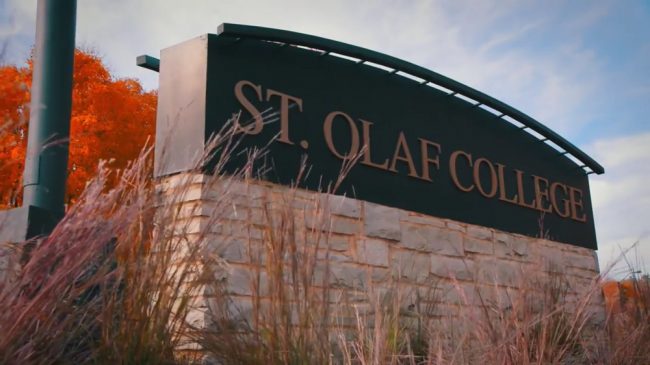 St. Olaf College's president, David R. Anderson, revealed in an e-mail to his student body on Wednesday that a purported racist note threatening an undergraduate on the Minnesota campus was "fabricated."
The note, which was allegedly found by an African American student on a car on April 29, 2017, led to a "campus rally that night and the canceling of classes two days later as Anderson received demands from students wanting administrators to address…institutional racism," according to a Thursday report from the Star Tribune in Minneapolis.
"I am so glad you are leaving soon. One less [N-word] this school has to deal with. You have spoken up too much. You will change nothing. Shut up or I will shut you up," the "fabricated" note, as Anderson labeled it, said.
The college president disclosed that "this was not a genuine threat," and that the student was motivated by a "strategy to draw attention to concerns about the campus climate."
The revelation of the fake "hate crime" came less than a week after an Indiana man was charged with vandalism after he admitted that he created "false flag" graffiti in the wake of the 2016 presidential election that was blamed on white supremacists.
Undergraduate Samantha Wells, who is graduating from the college this spring, was the student who found the note on her car. Despite Anderson underlining that "federal privacy laws prohibit the college from disclosing the identity of the author of that note," Wells posted a Facebook message shortly after the St. Olaf president's message, where she made a revelation of her own.
"So, it looks like something made its way back to me in the investigation," the student wrote. "I will be saying it was a hoax. I don't care. There is nothing more that I can do."
The Star Tribune was unable to reach Wells, but The College Fix blog got a hold of the undergraduate for a Wednesday write-up.
"It was a reaction to something said this morning and my wanting for all of this to end. I did not have to admit anything because there is nothing to admit," the student said in an e-mail.
While the Minneapolis newspaper cited students who claimed that the hoax "started something good," The College Fix spotlighted conservative undergraduates who claim that they have long been threatened at the Lutheran college.
"We've been silenced. We've been repudiated for our beliefs. We've been demonized. It's despicable," sophomore Andrew Morales charged on Wednesday.
Earlier in 2017, St. Olaf College's student newspaper, the Manitou Messenger, detailed how "many conservative students felt that the campus became more hostile during election season, and some students received violent threats."
[image via screengrab]
Have a tip we should know? tips@mediaite.com