Anthony Scaramucci Apologizes For Much-Derided Holocaust Twitter Poll: 'I Take Responsibility'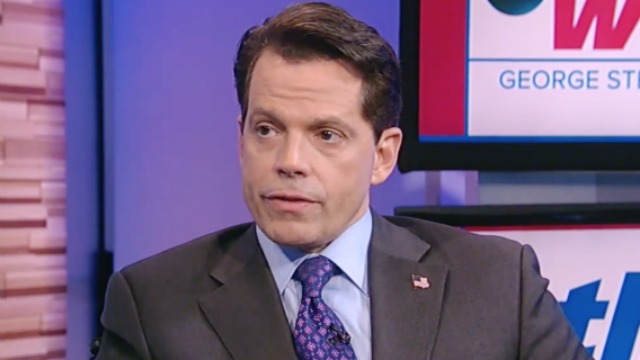 This morning, former White House communications director Anthony Scaramucci's new online venture sent out a tweet that created immediate widespread outrage. For some reason, it was decided that it would be a good idea to send out a Twitter poll asking how many Jews died during the Holocaust.
Following the harsh backlash the poll received, The Scaramucci Post deleted the tweet and issued an apology, stating social media director Lance Laifer had sent it out without consulting Scaramucci, who was traveling at the time. Now, the ex-White House comms chief has issued his own personal apology.
In a tweet sent out this afternoon, Scaramucci claimed that Laifer had sent the poll out as part of an effort to "promote Holocaust education" following the controversy over an Anne Frank Halloween costume.
Please retweet . . . pic.twitter.com/s6qxw939yb

— Anthony Scaramucci (@Scaramucci) October 17, 2017
Scaramucci also noted that when he discovered the poll was sent out, he immediately asked that it be taken down and realizes that the "buck stops" with him.
"I take responsibility for it and have put systems in place to ensure something like this cannot and will not happen again," he wrote.
He went on to state that he has "publicly criticized the white supremacy movement" and that he doesn't want anyone to think he's "giving comfort to Holocaust deniers."
Scaramucci also tweeted this out:
We are entrepreneurs and we make mistakes. We carry on. I am not into witchunts. @lancelaifer has my full support. Moving on . . .

— Anthony Scaramucci (@Scaramucci) October 17, 2017
[image via screengrab]
—
Follow Justin Baragona on Twitter: @justinbaragona
Have a tip we should know? tips@mediaite.com