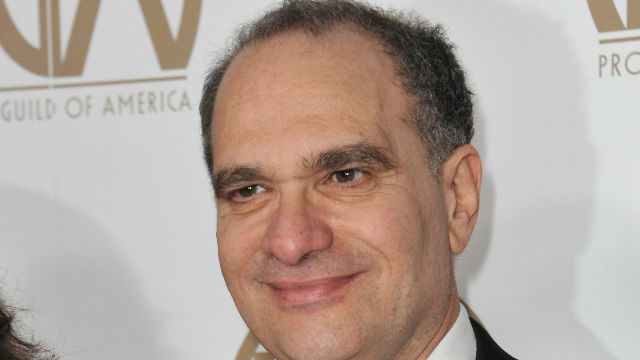 Bob Weinstein, Harvey Weinstein's brother, is now being accused of sexual harassment himself.
Variety reports this afternoon on allegations from Amanda Segel, most recently executive producer/writer on the Spike series The Mist:
[Segel] said Weinstein repeatedly made romantic overtures to her and asked her to join him for private dinners. The harassment began in the summer of 2016 and continued on and off for about three months until Segel's lawyer, David Fox of Myman Greenspan, informed TWC executives — including COO David Glasser — that she would leave the show if Bob Weinstein did not stop contacting her on personal matters.

" 'No' should be enough," Segel told Variety. "After 'no,' anybody who has asked you out should just move on. Bob kept referring to me that he wanted to have a friendship. He didn't want a friendship. He wanted more than that. My hope is that 'no' is enough from now on."
She said that during one dinner, Weinstein was asking inappropriately intimate questions and even asked what her age was because "he told her he didn't want to date anyone younger than his daughter."
And after he reportedly stopped asking her out, Segel claims this subsequently took place:
During a notes conference call with network executives about the show, Segel says Weinstein became angry and screamed at Segel over a production issue that she says was out of her control. When questioned about the outburst by others on the call, Segel expressed her view that she had been sexually harassed by Weinstein for three months. After that incident, Segel had her lawyer contact TWC executives with the ultimatum that she would leave the show if Weinstein did not stay away from her.

After much back and forth between Segel, her lawyer and TWC executives, an agreement was reached that Segel would continue her work on the show but arrangements were made that she was never to be in the same room as Weinstein or on telephone calls with him, an agreement that was honored by Weinstein.
A rep for Weinstein said in a statement, "Bob Weinstein had dinner with Ms. Segel in LA in June 2016. He denies any claims that he behaved inappropriately at or after the dinner. It is most unfortunate that any such claim has been made."
Weinstein has been very outspoken about his brother in recent days, most notably with a big Hollywood Reporter interview. In it, he said he was aware of some of Harvey's behavior but had no idea just how bad it was:
For me, I thought he was literally just going out there cheating in a pervasive way. It wasn't like he even had a mistress. It was one after another and that I was aware of. But as far as being in a room and hearing the description in The New York Times? No way. No F-in' way was I aware that that was the type of predator that he was. And the way he convinced people to do things? I thought they were all consensual situations.

I'll tell you what I did know. Harvey was a bully, Harvey was arrogant, he treated people like shit all the time. That I knew. And I had to clean up for so many of his employee messes. People that came in crying to my office: "Your brother said this, that and the other." And I'd feel sick about it.
[image via Featureflash Photo Agency / Shutterstock.com]
— —
Follow Josh Feldman on Twitter: @feldmaniac
Have a tip we should know? tips@mediaite.com
Josh Feldman - Senior Editor