AZ Official Gets Slammed for Praising Fred Phelps, Linking to The Onion's Obit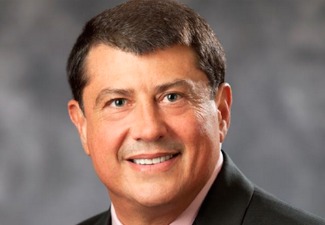 The nicest thing you could say about Fred Phelps was that the hatred he and the Westboro Baptist Church preached brought out the best in those who stood against them. But one Arizona vice mayor raised some eyebrows this week when he posted a link to an obituary for Phelps and actually said the world would benefit from more people like Phelps.
Two things, though: he really didn't know who Fred Phelps was, and the obituary he linked to was from The Onion.
Just as a reminder, by the way, the Westboro Baptist Church is best known for protesting at people's funerals, including the funerals of fallen American soldiers. So it was odd, to say the least, when Maricopa Vice Mayor Edward Farrell posted about Phelps somewhat favorably on Facebook.
"We need more Fred Phelps in this world. May you rest in peace sir," Farrell wrote.

Almost immediately a commenter asks if Farrell's words are a joke.

"No, I'm not kidding!" Farrell replies. "This world needs to get back to the biblical standards that our God made for us. This guy was not afraid to preach it, and I respect that."
Again, the link he posted was to The Onion's obituary titled "Fred Phelps, Man Who Forever Stopped March Of Gay Rights, Dead At 84." Obviously he didn't, and Farrell explains that he "just a Kansas-based minister and really had no clue about him," and eventually realized he "shamed himself" by linking to the satirical obituary.
[h/t Raw Story]
— —
Follow Josh Feldman on Twitter: @feldmaniac
Have a tip we should know? tips@mediaite.com
Josh Feldman - Senior Editor