'Badly Behaved' Justin Bieber Reportedly Banned From China to 'Purify' Performance Environment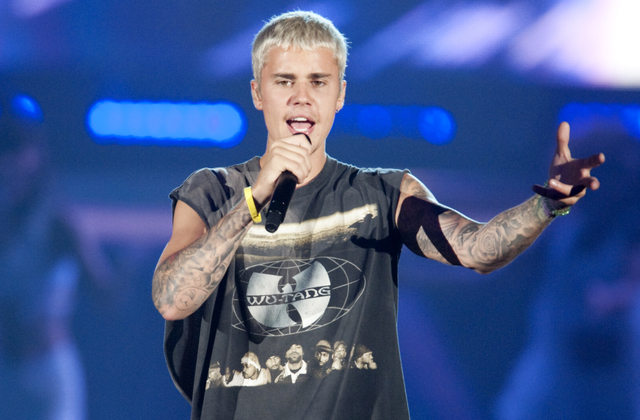 Imagine the disappointment felt by a Chinese Belieber who called her government to find out why her favorite singer hadn't visited China since 2013.  Turns out that she learned that he was banned from performing in the country because of his past behavior.
The fan reportedly called the Beijing Municipal Bureau of Culture to see why pop star Justin Bieber didn't come to China during his last world tour, despite visiting neighbors Hong Kong, Japan, Singapore, and the Philippines. What started as an innocent question turned into a big deal when they told her why.
"Justin Bieber is a gifted singer, but he is also a controversial young foreign singer. In order to maintain order in the Chinese market and purify the Chinese performance environment, it is not suitable to bring in badly behaved entertainers. We hope that as Justin Bieber matures, he can continue to improve his own words and actions, and truly become a singer beloved by the public."
The "badly behaved" entertainer started making controversy when he hit puberty and went from a cute "baby" who sounded like a girl, to a tattoo-covered bad boy. He has made the news for drag racing under the influence and refusing arrest, which led to his arrest, punching his fan in the face, peeing in a mop bucket while yelling "F–k Bill Clinton," and many more incidents.
This is not the first time "The Biebs" has had problems with other countries. He was indicted in Argentina for an incident in which he allegedly ordered someone to beat up a photographer, and then stole his gear. Bieber was also scolded for kicking around a soccer ball in the Vatican.
Bieber hasn't been in China since 2013, when he didn't make a good impression by being carried up the Great Wall of China by his bodyguards and skateboarding through the mall.
Have a tip we should know? tips@mediaite.com