Barack Obama Approval Rating Hits All-Time Low. But, Hey. He's Doing Ok In Europe
Barack Obama Approval Rating Hits An All-Time Low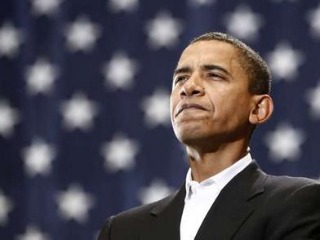 Results of a new Field Poll survey have just been released, and it would appear that things aren't coming up entirely rosy for Barack Obama, particularly, as the Huffington Post's Sam Stein pointed out on Morning Joe today, among those with whom the President should hypothetically be enjoying the greatest popularity.
As SF Gate points out, this marks the first time since January 2009 that fewer than half (46 percent, to be precise) of voters in California approve of Obama's performance, reflecting an eight percent drop over the last three months:
The Field Poll survey has no shortage of bad news for Obama in his once-safe political refuge where he captured 61 percent of the vote during his 2008 victory. Now, 68 percent of California voters believe that "things in the U.S. are seriously off on the wrong track" – up from 47 percent who felt that way shortly after Obama took office in March 2009.
Problems in California don't stop there: A minority Independent voters — 45 percent — approve of the President's performance, a drop from 58 percent in June, and support from Democrats has dropped 10 percentage points to 69 percent.
And things aren't faring well for the President on a national level, either. According to Real Clear Politics, only 43.9 percent of respondents approve of Obama's job performance and only 12.8 percent approve of the way Congress has been handling its duties (surprise!). The site also features an array of infrographics depicting President Obama's job approval polling numbers across various networks and organizations — definitely worth perusing.
Just last week, a poll released by NBC News and the Wall Street Journal revealed that the President's approval rating had fallen to an all-time low, with 51 percent of those polled expressing disapproval. But, hey. Over 70 percent "still find him likable."
Meanwhile, a recent poll from Transatlantic Trends shows that Obama is still popular overseas, with 75 percent of people surveyed across 12 European countries ultimately approving Obama's handling of "international policies" — only a slightly drop from 78 percent last year.
h/t SF Gate
Have a tip we should know? tips@mediaite.com