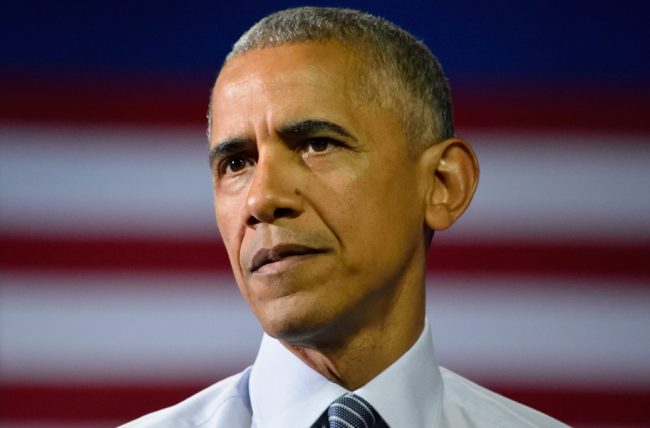 On Thursday, it was announced that President Barack Obama will, on May 7th in Boston, make one of his first public appearances since leaving office. On that day, the 44th President of the United States will be receiving the Centennial John F. Kennedy Profile in Courage Award, celebrating what would have been Kennedy's 100th birthday, which falls on May 29th. The John F. Kennedy Presidential Library presents the annual award, named after Kennedy's 1961 memoir.
The award is, in the words of the press release, "presented annually to public servants who have made courageous decisions of conscience without regard for the personal or professional consequences."
"President Obama has embodied the definition of courage that my grandfather cites in the opening lines of 'Profiles in Courage': grace under pressure," Jack Schlossberg, Kennedy's grandson, said in a statement as part of the museum's press release. "Throughout his two terms in office, he represented all Americans with decency, integrity, and an unshakeable commitment to the greater good." According to BuzzFeed News, while past honorees got the award for a single decision of some kind, Obama's entire presidency is being honored.
"It's been more than half a century since John F. Kennedy asked us to cast aside our narrow self-interest and take up the chase of a greater ambition: our collective capacity to do big things, especially when it's hard," said President Obama. "It was a call to citizenship as true as the words of our founding and a conviction that helped guide me to public service as a younger man – a belief in the possibilities of our democracy and the power of what we, the people, can do together."
[image via shutterstock]
Have a tip we should know? tips@mediaite.com