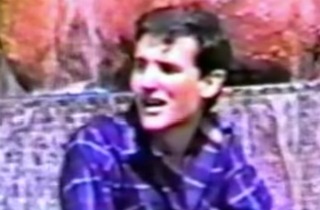 In pursuit of verifying a bizarre rumor about Ted Cruz's sexual life, Jezebel found something else: In interviewing some 20 people who knew Cruz from college, a picture forms of a socially maladjusted young man with something desperately to prove..
"Everyone in my class that I've talked to is horrified that he's a candidate," one former peer recalled. Jezebel's Ellie Shechet noted that that sentiment was common among Cruz's college acquaintances who were willing to speak to her.
One classmate remembers the time Cruz ended a debate by calling her mother a "whore" who was "going to hell" because she had once had an abortion.
From Jezebel:
Many Princeton alums I interviewed, speaking under conditions of anonymity, had harsh words for their former classmate. One such person, who studied with Cruz at Princeton's Woodrow Wilson School of Public and International Affairs and asked not to be named in this story, referred to him as a "monster geek" who was "constantly dominating the conversation in order to get the attention of the professor." She reported having such intense feelings of dislike towards Cruz during a public policy conference their junior year that "I had a complete allergy towards the [law] profession when it was over."

"I was stunned that he would be the one that ended up [running for] president out of our class," she added, "because he's about as telegenic as an undertaker."
The much-teased rumor about Cruz's sex life is never verified, and so goes unprinted. But it's not always about what you go looking for — it's about what you find.
[h/t Jezebel]
This is an opinion piece. The views expressed in this article are those of just the author.