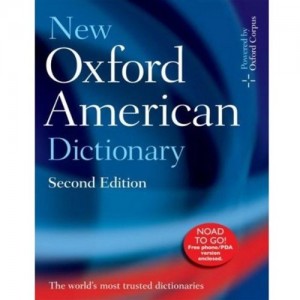 So it's come to this.
The New Oxford American Dictionary recently revealed which words and phrases are being added to its latest edition. And, as Vanity Fair's Juli Weiner notes, "the group reads like a list of Twitter trending topics."
In addition to the terms listed in this post's headline, the people of Oxford University Press have also decided to add other Internet-approved words like "unfriend," "cloud computing," "eggcorn," "hashtag," "paywall," both "social media" and "social networking," "tag cloud," "TTYL," and "webisode" to the dictionary. Additionally, the definitions of several old words – "friend," "poke," "meme," "tweet"—have been updated to reflect the new ways in which those words can be used in the digital age. (Scandal enthusiasts should note that "teabagger," which the makers of the dictionary included as one of their "Word of the Year" finalists last fall, didn't make the cut.)
The list's preoccupation with online culture would seem to indicate that American society is obsessed with the Interweb – incidentally, another addition to the lexicon. In reality, though, this catalog of already-dated colloquialisms ("truthiness"? "gal pal"? "staycation"? Are these terms new or interesting in 2010?) indicates that the New Oxford American Dictionary is desperate to seem relevant. It's overwhelmingly likely they released this carefully curated list of internet-heavy terms – which represents just a sampling of the additions to the dictionary – simply in order to bait bloggers, who really are obsessed with the Interweb, into writing about their book.
And, wouldn't you know it – their tactic worked! Is "*eyeroll*" in the dictionary yet?
Have a tip we should know? tips@mediaite.com