Big Freedia Faces 10 Years in Prison for Failure to Disclose Full Finances On Section 8 Housing Forms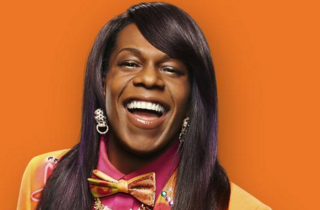 Big Freedia — a singer who hails from New Orleans, is the Queen of Bounce, has her own show on Fuse, and was recently introduced to a new audience via Beyoncé's extra–controversial "Formation" — is in big trouble.
According to Louisiana's 4 WWL News, today, she was charged in federal court with felony theft of government funds after it came to light that she had not disclosed her full earnings from every year from 2010 to 2014.
She is charged with the theft of more than $1000 worth of vouchers and is expected to plead guilty. She could face up to 10 years in prison and a fine of $250,000.
Following her appearances on HBO and in the "Formation" video, it comes as no real surprise that authorities checked into her finances when she reapplied for subsidized housing.
UPDATE — 9:20 p.m. EST:
Mediaite has received the following statement from Freedia, who is not denying her culpability, but who is making efforts toward restitution. Her statement reads:
This is an incredibly unfortunate situation. I was on subsidized housing for many years before my financial situation changed. I quickly found myself in a new economic structure and, frankly, knew little about how to handle my money … It was an oversight – but one that I take full responsibility for. From the moment I was contacted by Government agents, I have fully cooperated and have already begun making arrangements to pay full restitution (of approximately $34,000).

Housing vouchers are a vital lifeline for many people I know in New Orleans and around the country, including struggling artists. I truly believe there needs to be more programs for artists and musicians to teach basic financial literacy and planning … I'm exploring ways to be a part of the solution in this area and am looking forward to putting this matter behind me.
We will monitor the story and are looking forward to a swift, fair resolution for all parties!
[image via screengrab]
For more from Lindsey, follow her on Twitter.
Have a tip we should know? [email protected]