Bill Simmons Proves Journalistic Battles Definitely Allowed In ESPN Twitter Policy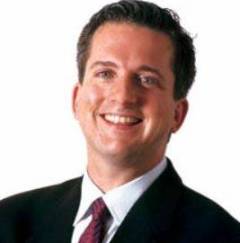 We've written about ESPN's Twitter policies several times, and looked into what seems to be allowed and what isn't.
But, as we've seen from perhaps the most well-known ESPN twitterer Bill Simmons, using the medium to start/continue some sports media feuding is definitely allowed.
In a column published July 28, Simmons relayed a story about Ron Artest missing several team buses before Game 7 of the Western Conference Semifinals this year, before showing up on the final bus wearing just his underwear. In a FoxSports.com column a couple weeks later, NBA analyst Charley Rosen included the same exact story in his post.
Well Rosen was apparently informed of this in droves, and in a follow-up column, he addressed the controversy:
Several bloggers have taken me to task for "stealing" the Artest-underwear story from ESPN.com's Bill Simmons. But nothing could be further from the truth.

Here's what actually happened: Artest's bizarre behavior was first communicated to me several weeks ago by an NBA veteran turned radio sports host. But I refrained from reporting the incident until I could discover another verifying source, which I eventually did — an ex-NBA coach. Only then did I think it appropriate to print the anecdote.

Moreover, I never, ever read Simmons.
Simmons took to Twitter to hit back at Rosen:
FYI to CR: You can't "write" extended stories that already appeared almost verbatim on a competing web site. You ass.
Sounds like a plagiarism charge from The Sports Guy.
There was something else that Simmons stirred up – with a sports radio host in Oklahoma City. On Saturday, Simmons tweeted:
Note to unpopular, low-IQ sports radio bully/hosts in non-Top40 markets: I'd never come on your show to bring you attention. Ever. Not ever.
And later:
To clarify: unpopular low-IQ sports radio bully/hosts in Top40 markets are out for me as well obviously. Can't stand that style. Can anyone?
Not surprisingly, the radio host in question went after Simmons. Deadspin has the story – of Jim Traber who went nuclear on the ESPN columnist during his Monday radio show (after trying to get him booked last week). ""It's pretty obvious that he is one of the wimpiest little dudes I've ever seen in my life," he said. "And I cannot believe for as high up of a job as he has-supposedly-that he would act like that."
We joked about ESPN policy, but if Simmons is really under no pressure to avoid this public feuding, ESPN is doing the right thing. For sports fans and others alike, it is highly entertaining to get real-time reactions from one of the biggest stars of the sports media world to all things pissing him off. From the Red Sox to potential-plagiarizers, Simmons' tweets have continued, unharmed and unbridled.
—–
» Follow Steve Krakauer on Twitter
Have a tip we should know? [email protected]