Bombshell! Trump Jr. Was Reportedly Promised Dirt on Hillary Clinton Before Russian Lawyer Meeting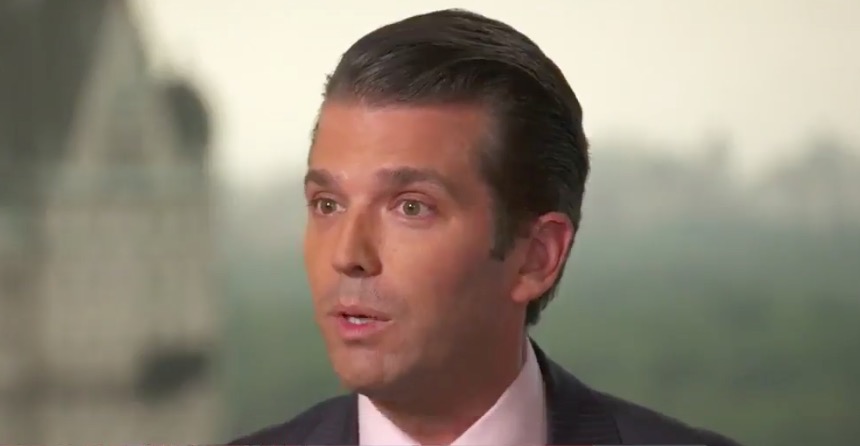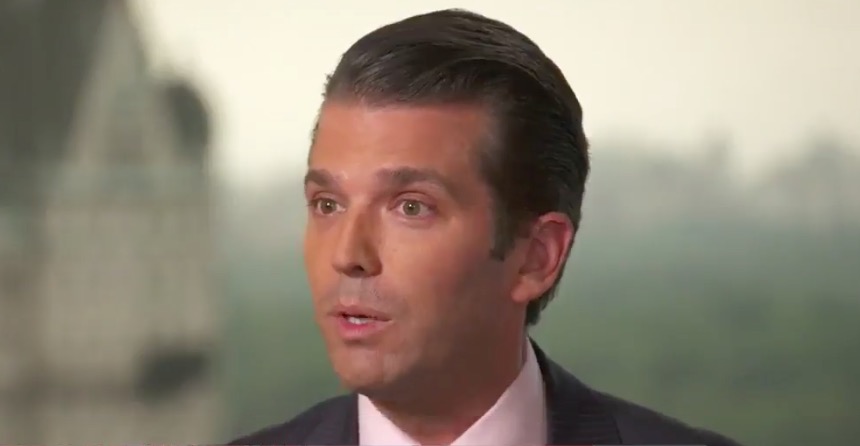 The New York Times just released a major news story this afternoon providing additional details about the previously undisclosed meeting that Donald Trump Jr., Paul Manafort, and Jared Kushner held at Trump Tower with a Kremlin-connected Russian lawyer shortly after Donald Trump clinched the Republican nomination.
According to three White House advisers briefed on the meeting and two others who have knowledge of it, Trump Jr. was promised information damaging to Democratic presidential candidate Hillary Clinton.
As the Times noted, this could provide the first real proof of direct collusion between members of Trump's circle and the Russians when it comes to election interference:
The meeting — at Trump Tower on June 9, 2016, two weeks after Donald J. Trump clinched the Republican nomination — points to the central question in federal investigations of the Kremlin's meddling in the presidential election: whether the Trump campaign colluded with the Russians. The accounts of the meeting represent the first public indication that at least some in the campaign were willing to accept Russian help.
Per the report, it is still unclear whether the lawyer, Natalia Veselnitskaya, actually provided the dirt that she promised to Trump Jr. However, the expectation was she would have the information with her when she arrived at the June meeting.
Trump Jr. provided the following statement to the Times:
"After pleasantries were exchanged the woman stated that she had information that individuals connected to Russia were funding the Democratic National Committee and supporting Ms. Clinton. Her statements were vague, ambiguous and made no sense. No details or supporting information was provided or even offered. It quickly became clear that she had no meaningful information."
He added that the conversation in the meeting revolved around the Magnitsky Act and it became apparent to him that was the true impetus for the meeting.
When the NYT first reported on the meeting earlier this weekend, Trump Jr. stated that it was just a short introductory meeting while the president's outside counsel offered up the theory that it may have been an attempt by the Democrats to set Trump up.
[image via screengrab]
—
Follow Justin Baragona on Twitter: @justinbaragona
Have a tip we should know? tips@mediaite.com