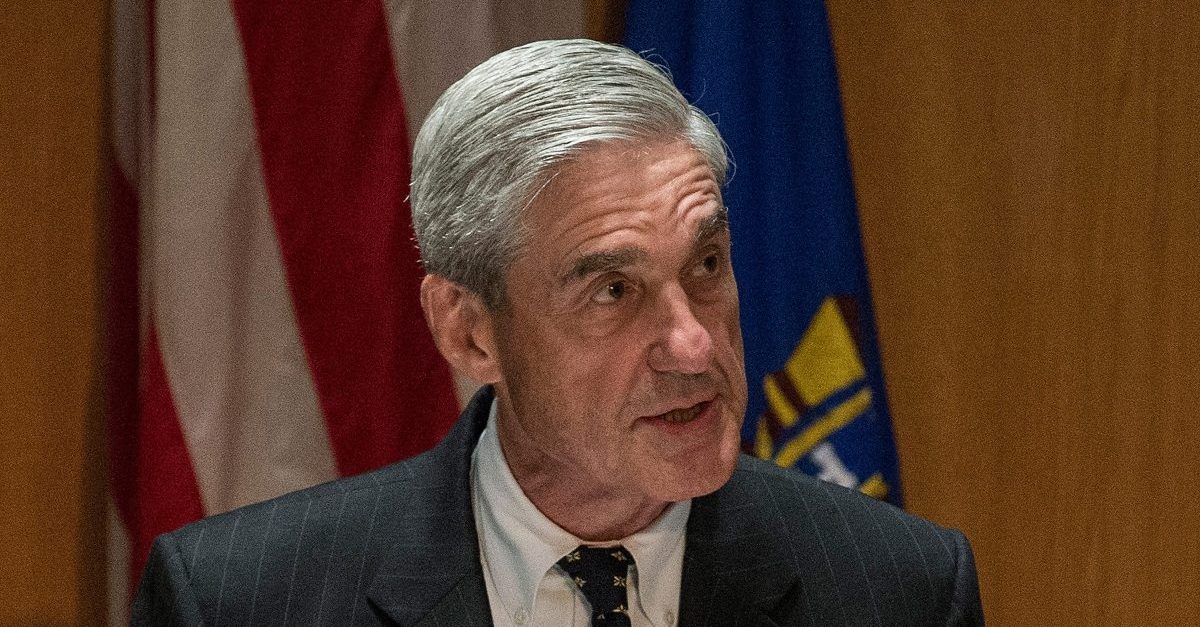 The Mueller report is done, and has been delivered.
According to the Washington Post's Ellen Nakashima, special counsel Robert Mueller's long-awaited report has been delivered to Attorney General William Barr.
BREAKING: The House Judiciary Committee is told to expect notification by 5pm that the Mueller report has been delivered to Barr

— Ellen Nakashima (@nakashimae) March 22, 2019
That tweet was followed by this from Los Angeles Times reporter Del Quentin Wilber:
BREAKING —> Mueller has submitted his report to the Justice Department, officials say. 1/x

— Del Quentin Wilber (@DelWilber) March 22, 2019
The Washington Post reports that Barr is expected to sum up the findings for lawmakers "in the coming days."
Washington has been buzzing all day about the completion of the report investigating the ties between President Donald Trump's campaign and Russia. After months of similar rumors, it appears the day has finally arrived.
Have a tip we should know? tips@mediaite.com
Joe DePaolo - Senior Editor