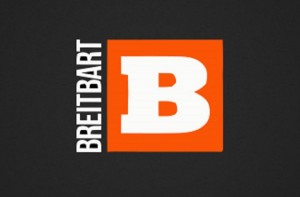 In a bombshell allegation, three Breitbart staffers have told Buzzfeed they believe their website is being paid by Donald Trump to provide positive coverage for his presidential campaign.
Buzzfeed's McKay Coppins reports that many staffers at the conservative website have privately complained about the website's relentlessly positive coverage of Trump. "One current editor… said he was told by an executive last year that the company had a financial arrangement with Trump," Coppins writes. "A second Breitbart staffer said he had heard a similar description of the site's relationship with the billionaire but didn't know the details; and a third source at the company said he knew of several instances when managers had overruled editors at Trump's behest."
Coppins also interviewed a "communications operative" who claims to work closely with Breitbart. He claims the operative had conversations with multiple editors and writers confirming the arrangement, and "one staffer claimed to have seen documentation of the 'pay for play.'"
Brietbart's Steve Bannon strongly disputes the allegations, calling them "a lie" in a statement to Buzzfeed:
We have no financial relationship with Donald Trump as an investor, advertiser or in any other capacity at this time — nor have we ever. The insinuation that we do — or did — is a lie. Mr. Trump is a savvy and successful businessman but not the type of investor I partner with in emerging growth companies. In fact, Mr. Trump's presidential campaign hasn't — unlike other campaigns — bought digital advertising on our site, though we would certainly be open for business on that front as we are with every campaign from both parties. Many campaigns have taken advantage of the fact Breitbart News Network has nearly 20 million readers and 90 million page views per month.
[Image via Breitbart]
——
>>Follow Alex Griswold (@HashtagGriswold) on Twitter
Have a tip we should know? tips@mediaite.com