Bristol Palin Responds To Mike Huckabee's Scolding: I'd Probably Call Rush Limbaugh Instead
Bristol Palin Responds To Huckabee's Scolding: I'd Probably Call Limbaugh Instead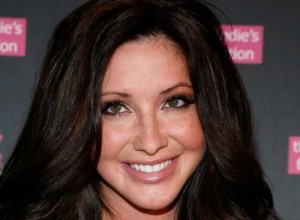 Earlier this week, Mike Huckabee admonished Bristol Palin — who, he said, was supposed to make an appearance on his radio show to promote her own reality show but failed to call in. Palin fired back saying she wasn't aware of any such scheduled appearance, adding she'd "probably just call Rush [Limbaugh] instead."
RELATED: Peeved Mike Huckabee Scolds Bristol Palin After She Stands Up Appearance On His Radio Show
Regarding Palin's coming on the show, Huckabee had said, "Apparently, she just didn't show up." Clearly peeved, he added, "So guess what? I don't guess we'll be watching tomorrow when her new show lines up. Too bad."
Palin took to her blog to respond, writing she'd been unaware of said radio appearance. In posting it on her Facebook page, she wrote, "Mike Huckabee, you aren't my dad." Per her post:
I would've considered it an honor to talk to his viewers about my show, my experience of single motherhood, and what a wonderful little boy Tripp is.

But the fact is, his people didn't schedule my appearance. I'd said I'd do the show, I sent them my phone number, and they apparently neglected to schedule a time. Of course, mix-ups do occur in life. Schedules aren't communicated, errors are made.

But this isn't the first mistake on his show. Maybe instead of lecturing me on being irresponsible, he should get his own team in line.

Then, maybe, we could talk.

But I probably would just call Rush instead.
Posting the audio of Huckabee's lecturing her, she added, "(Warning: it might make you feel like you've been caught smoking in the high school bathroom!)"
Take a listen for yourself:

(H/T Twitchy)
Have a tip we should know? tips@mediaite.com