Bristol Palin Reveals In New Book: Cindy McCain Offered To Be My Child's Godmother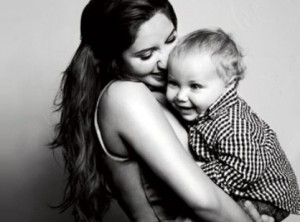 Bristol Palin, daughter of former Alaska governor and current Fox News contributor Sarah Palin, is coming out with a book, Not Afraid of Life: My Journey So Far, in which she details the various reasons she dislikes various people. First up: Meghan McCain. Wrote Bristol:
Every time we saw Meghan, she seemed to be constantly checking us out, comparing my family to hers and complaining. Oh the complaining.
That pot and kettle look kind of cozy together, no?
Bristol also has a healthy dose of ire reserved for McCain's mother, Cindy McCain who, she shares, offered to be the godmother of her child, a move that rubbed Bristol the wrong way. She adds that the McCains often traveled with lots and lots of Louis Vuitton luggage, various cell phones, and a slew of helpers and assistants.
In her book, Bristol also reveals that, though underage, she had been drunk on wine coolers when she lost her virginity to then-boyfriend Levi Johnston. " I didn't know," she writes, "that girly flavored wine coolers were just as likely to get you drunk as the hard stuff." She notes that the two remained intimate despite having pledged to stop, and that Johnston cheated on her often throughout their tumultuous relationship. When he learned she was expecting a child, he simply said that it "had better be a [fish]ing boy."
But the book isn't all criticism and gossip. On a more positive note, Bristol devotes some page space to chronicling her charitable work:
Palin describes seeing an 8-month-old boy at a cholera treatment center whose mother had recently passed away. The baby's father was caring for him and six other children. She writes, "I could tell by his emotion and urgency that he was trying to give the baby up for a chance at life."

"I actually offered to take the baby home," she continues, "but you obviously can't just pick up a child and take him out of the country! (It felt wrong to leave him there, though, whatever 'the system.')"
Will you be picking up Palin's book?
h/t ABC News
Have a tip we should know? tips@mediaite.com