British Celebrity Bonks Daily Mail For Caring More About Her Pictures Than Her Anti-Bullying Efforts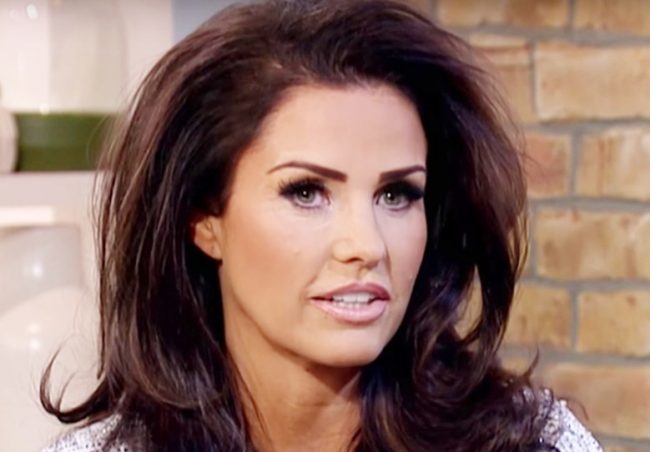 British model, author, and entrepreneur Katie Price is tired of magazines focusing on the wrong things when they cover her.
Today, a Daily Mail headline blared, "Katie Price suffers ANOTHER holiday fail as she is accused of 'bad Photoshop.'"
She then responded on Twitter:
Hey @MailOnline instead of worrying if you think I've photoshopped pictures,back my petition on trolls and bullying https://t.co/fLHoG0omcq

— Katie Price (@MissKatiePrice) March 28, 2017
She called on the mag, which is notorious for blunders and stories that make it less than credible, to promote her online petition against bullying.
The petition of the U.K. government and Parliament was launched by Price in an effort to "make online abuse a specific criminal offense and create a register of offenders." In the petition's description, she wrote:
Trolling is a major problem in this day and age. People of all ages and background suffer every day, including my family – especially my son Harvey. I have tried my best to expose people and even had two arrested but nothing was done and there were no repercussions or penalties for this behaviour.
Price's young son, Harvey, suffers from septo-optic dysplasia and Prader–Willi syndrome in addition to being on the Autism spectrum. Price's crusade against those who make jokes at her son's expense online has been well-documented in the British media. At least one publication even aided her in identifying a man who sent her tweets featuring edited pictures and jokes about Harvey.
You can find the petition here. The signature count is already over half of the desired 10,000. Hopefully, the clear British interest in this topic is indicative that similar initiatives will receive similar attention across the pond once Melania Trump launches her promised anti-bullying campaign.
[image via screengrab]
——
Have a tip we should know? [email protected]