Bullfighter Conscious, In Stable Condition After Being Impaled In The Throat (Warning: Graphic)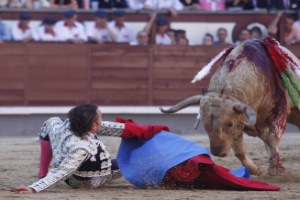 After having a bull's horn pierce through his throat and into his mouth, doctors are reporting that Spanish bullfighter Julio Aparicio is conscious and in stable condition, and has a high chance of survival. The accident, the footage of which became one of the most-watched videos of the internet yesterday, came about as the bull Opíparo charged towards him, landing his horn just under his chin and plunging it up into his mouth.
The Spanish newspaper ABC is reporting that Aparicio is doing well which, considering the attack, is extraordinary (video for the brave is below). A translation of part of the report explains:
After the spectacular gash, [Aparicio] was operated on in the Plaza de las Ventas [the bullfighting arena], taken to the hospital and operated on again until about 5 AM.

[…]

The gash on Aparicio's upper neck reached the inside of his mouth, and affected his tongue, his sense of taste and upper teeth, "in a very delicated area, breaking many little 'pieces' the reconstruction of which doctors worked on for six hours during the second operation, said his swordsman Fracisco José García, "The Boy of the Ventas." The accident occured when the bullfighter lost balance during the death blow on the first bull of the night, that put him down in one swift blow while he was standing before him.
Sadly, these kinds of events– bullfighter being impaled, gashed, torn apart in various ways by their quarry– are not uncommon in Spain, where bullfighting remains a popular cultural event and is considered a sport.
Below is the video of Aparicio being gored, and a series of photos. Warning: they are extremely difficult to look at: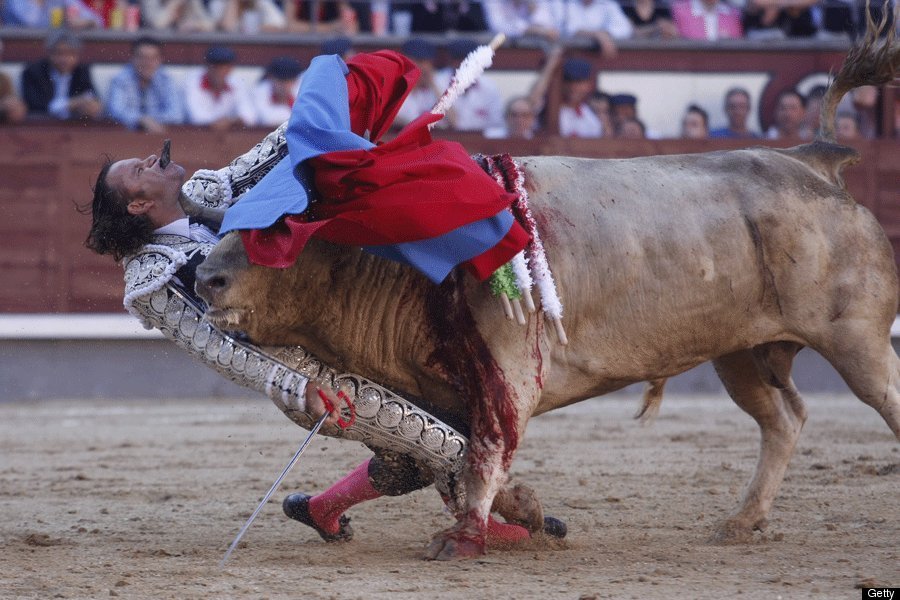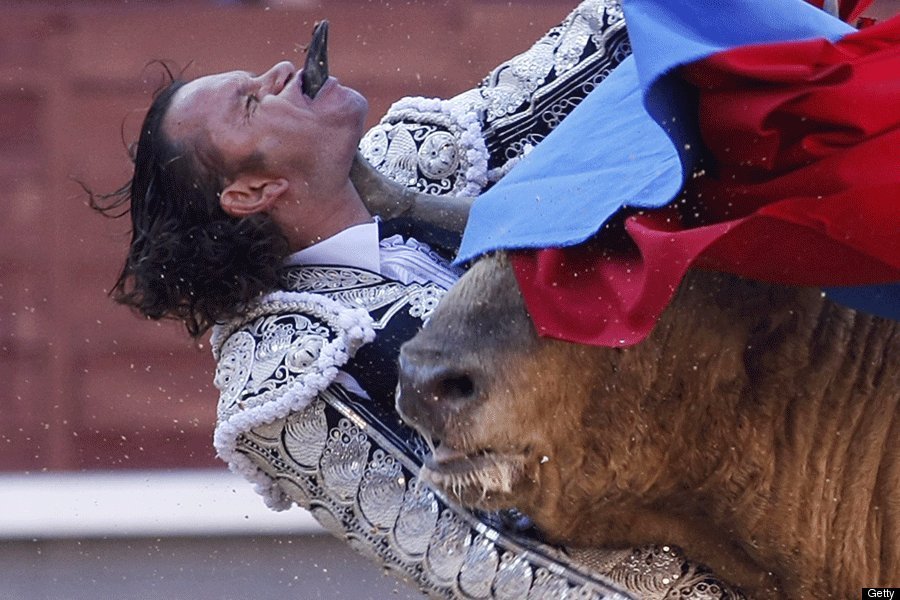 [h/t HuffPo]
Have a tip we should know? tips@mediaite.com