C-SPAN Investigation Concludes That 10 Minute RT Interruption Was Not Caused By a Hack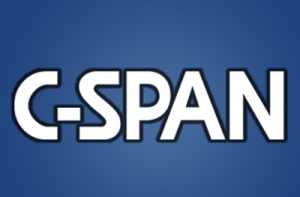 Last Thursday, C-Span's online feed was interrupted for approximately 10 minutes, as the feed for Russia Today aired in its place. Now, the network believes it knows why.
This was what C-Span viewers saw at 2:30 p.m. ET last Thursday:
Here's the moment Russia Today took over the C-SPAN1 feed. Unclear what happened. RT aired for about ten minutes before C-SPAN1 came back. pic.twitter.com/mhWVgCoFxF

— Timothy Burke (@bubbaprog) January 12, 2017
Following an investigation, the public affairs network has apparently concluded that the interruption was the not the result of a hack, but rather a technical snafu.
Erik Wemple of the Washington Post reports that C-Span is chalking up the glitch to a "routing error."
After investigation, C-SPAN has concluded that the RT interruption was not the result of a hack, but rather routing error.

— ErikWemple (@ErikWemple) January 18, 2017
This outcome confirms what the network believed happened from the outset.
— CSPAN (@cspan) January 12, 2017
C-Span's television broadcast was not impacted by the error.
–
Follow Joe DePaolo (@joe_depaolo) on Twitter
Have a tip we should know? [email protected]
Joe DePaolo - Senior Editor