Cambridge Analytica Deletes, Reposts Tweet Claiming They Didn't Use Facebook Data For Trump Campaign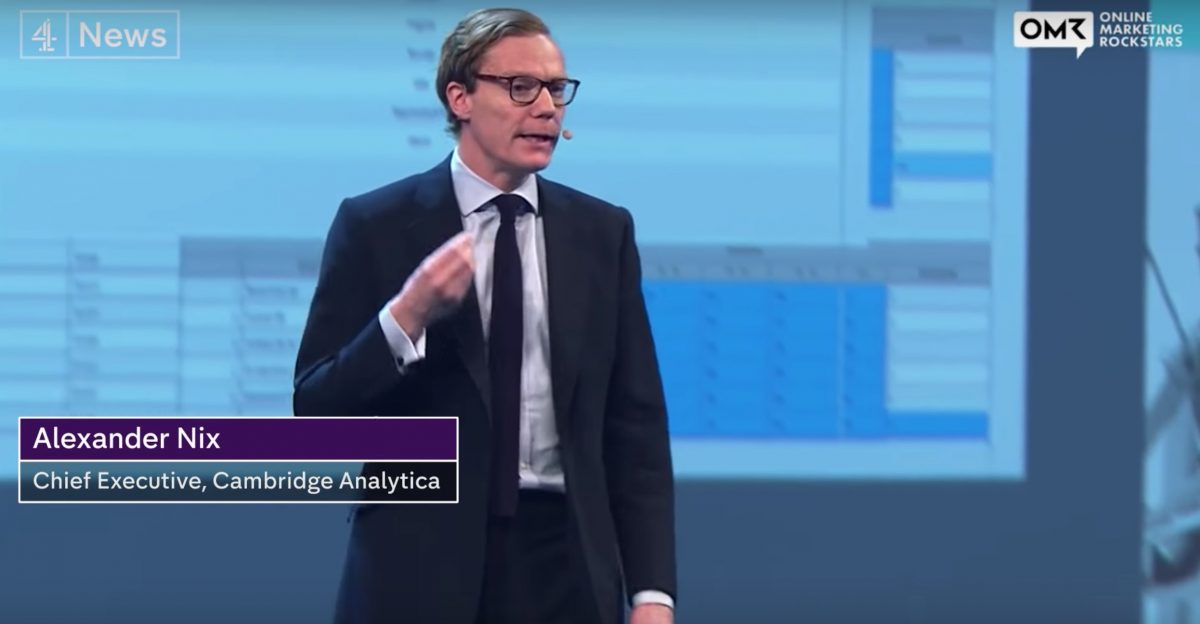 Cambridge Analytica, the data firm that worked for President Donald Trump's 2016 campaign, tweeted on Tuesday morning that it didn't use any Facebook data during the race – before swiftly deleting the tweet, and then apparently reposting it.
The firm is at the center of a controversy surrounding the revelation it illicitly harvested 50 million Facebook profiles during the election — news that got the firm banned from Facebook, and spurred calls for a Senate investigation.
Carole Cadwalladr, the Guardian journalist who has been on the forefront of breaking news about Cambridge Analytica's sketchy dealings in the 2016 election, noted on Twitter that the firm deleted a curious tweet after just three minutes:
Weird. Cambridge Analytica tweets that they didn't use Facebook data in Trump campaign. Three minutes they delete it.. https://t.co/i1Kv6dzmkn

— Carole Cadwalladr (@carolecadwalla) March 20, 2018
While the original tweet was indeed deleted, it appears the firm later reposted it:
No Facebook data was used by our data science team in the 2016 presidential campaign @BBCRadio4

— Cambridge Analytica (@CamAnalytica) March 20, 2018
"No Facebook data was used by our data science team in the 2016 presidential campaign," it wrote.
Cambridge Analytica, a firm partially owned by Robert Mercer — a Republican megadonor who also funded Breitbart — was paid $6 million by the Trump campaign. The Trump campaign reportedly used CA through the primaries, but switched to the Republican National Committee's data services for the general election.
Alexander Nix, the CEO of Cambridge Analytica, has previously claimed that the firm did not use any Facebook data in the campaign.
He also claims his firm did not try to entrap politicians with prostitutes, but video of him boasting of doing so, filmed surreptitiously as part of a Channel 4 investigation, suggests otherwise.
[image via screengrab]
—
Follow Aidan McLaughlin (@aidnmclaughlin) on Twitter
Have a tip we should know? tips@mediaite.com
Aidan McLaughlin - Editor in Chief