Campaign Finance Expert: Nearly All 2016 Presidential Candidates Are Breaking the Law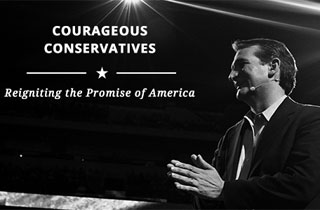 Campaign finance laws: everyone knows they're broken, but few know exactly where and how it's broken. In this confusion, a handful of prospective presidential candidates have managed to raise millions of dollars for a campaign, if they so choose to run for president. But is it illegal?
Paul S. Ryan, senior counsel at the Campaign Legal Center (the group that represented Stephen Colbert's Super PAC), published an extensive article in Politico accusing pretty much every potential presidential candidate, declared or otherwise, of breaking campaign contribution laws.
Ryan says that the issue lies in how the candidates are using their PAC money: according to him, "[Jeb] Bush, [Hillary] Clinton, [Scott] Walker and other road show companions like Marco Rubio, Chris Christie, Rick Perry, Carly Fiorina and even Donald Trump," have been careful to say they're not running for president. In fact, they're not even "testing the waters", because "in legal parlance, 'testing the waters' means engaging in activity for the purpose of determining whether to run for office."
According to the Federal Election Commission, "testing the water" has a pretty strict definition, and encompasses activities including "polling, travel and telephone calls to determine whether the individual should become a candidate." It's pretty obvious that any politician running around the country talking about their vision for an American future is "testing the waters" for a presidential run.
But Ryan points out that that the money they spend to "test the waters" likely comes from a massive pile of money, emphasis ours:
Why do Bush, Clinton and nearly every other prospective 2016 candidate refuse to acknowledge that they are even "testing the waters" of a presidential campaign? Because money spent to test the waters of a federal campaign must be raised under the $2,700 candidate contribution limit — and nearly every prospective candidate is raising funds outside the limit, sometimes even far outside that limit.

So why is the press allowing them to get away with this apparent fiction? As reporters cover the daily activities of these nascent presidential campaigns, they're ignoring what should be a major story. Any prospective presidential candidate who's paying for testing-the-waters activities with funds raised outside the $2,700 per donor candidate limit is violating federal law. Isn't this worth a mention in the stories about Bush's self-imposed $1 million contribution limit for the quarter?
Ryan then called on the press to use their Press Powers and begin asking candidates if they were, indeed, "testing the waters": "If they deny that they are 'testing the waters' of candidacy, that absurdity alone warrants reporting," he writes. "And if they acknowledge that they are 'testing the waters,' they should be asked about their fundraising above the $2,700 candidate limit and whether they are complying with federal campaign finance laws."
See how tricky campaign finance laws are for the average overworked reporter, much less the average American? Who knew that "testing the waters" is an actual legal term that has a strict definition, and that people could violate "testing the waters" rules?
[Image via Ted Cruz/Facebook]
—
>> Follow Tina Nguyen (@Tina_Nguyen) on Twitter
Have a tip we should know? tips@mediaite.com